Global reach, higher impact
International Journal of Medical Sciences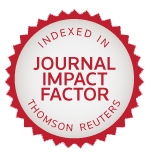 Int J Biol Sci 2008; 4(3):126-132. doi:10.7150/ijbs.4.126
Review
Sex Hormones' Regulation of Rodent Physical Activity: A Review
Dept. of Kinesiology, University of North Carolina Charlotte, Charlotte, NC 28223, USA

There is a large body of emerging literature suggesting that physical activity is regulated to a varying extent by biological factors. Available animal data strongly suggests that there is a differential regulation of physical activity by sex and that the majority of this differential regulation is mediated by estrogen/testosterone pathways with females in many animal species having higher daily activity levels than males. The purpose of this manuscript is to review the mechanisms by which estrogen, progesterone, and testosterone affect the regulation of physical daily activity. This review lays the foundation for future investigations in humans as well as discussions about relative disease risk mediated by differential biological regulation of physical activity by sex.
Keywords: estrogen, testosterone, progesterone, mammals, mice, physiology
How to cite this article:
Lightfoot JT. Sex Hormones' Regulation of Rodent Physical Activity: A Review.
Int J Biol Sci
2008; 4(3):126-132. doi:10.7150/ijbs.4.126. Available from
http://www.ijbs.com/v04p0126.htm