Global reach, higher impact
International Journal of Medical Sciences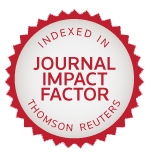 Int J Biol Sci 2008; 4(3):150-160. doi:10.7150/ijbs.4.150
Research Paper
Evaluation of the effects of a new drug candidate (GEMSP) in a chronic EAE model
1. Gemac S.A., Immunochemistry Department, Saint Jean d'Illac, France
2. Institute of Neurosciences of Castilla y León (INCYL), Laboratory of Neuroanatomy of the Peptidergic Systems, Salamanca, Spain
3. IDRPHT, Talence, France
4. IMS Laboratory, ENSCPB, Pessac, France

Chronic Experimental Autoimmune Encephalomyelitis (EAE) was induced in rats to evaluate a new drug candidate (GEMSP) for the treatment of multiple sclerosis. This work is a part of preclinical studies on GEMSP, which is made up of fatty acids, vitamins and amino acids or their derivatives; all these compounds were linked to Poly-L-Lysine. In order to evaluate the effects of GEMSP, animals were divided into three experimental groups: 1) EAE rats treated with GEMSP; 2) EAE rats treated with NaCl; and 3) non-EAE rats. Using immunocytochemical techniques with a pan-leukocyte marker (anti-CD 45), differential leukocyte infiltration was compared in the central nervous systems of the different experimental groups. Antibodies directed against a component of GEMSP, the conjugated methionine, were used in all three groups. We found that: 1) GEMSP was effective in abolishing EAE. The crises and clinical scores were completely abolished in the animals of the first group, but not in the animals belonging to the second group; 2) the degree of leukocyte infiltration varied, depending on the different EAE stages, but was not related to the clinical score; and 3) after using anti-conjugated methionine antibodies, we observed immunoreactivity only in the motoneurons of the ventral horn of the spinal cord in the animals of the first group. This immunoreactivity was not found in the animals of the second or third groups. No methionine immunoreactivity was found in the brain. Our results suggest that GEMSP may be a potential drug candidate against the pathogenic processes involved in multiple sclerosis, inhibiting EAE episodes and brain leukocyte infiltration. Our results also show that one component of GEMSP, the methionine compound, is stored inside motoneurons. The possible physiological actions of GEMSP on spinal cord motoneurons are discussed.
Keywords: EAE-MS, leukocyte infiltration, CD 45, spinal cord motoneurons, conjugated methionine, immunocytochemistry.
How to cite this article:
Mangas A, Coveñas R, Bodet D, de León M, Duleu S, Geffard M. Evaluation of the effects of a new drug candidate (GEMSP) in a chronic EAE model.
Int J Biol Sci
2008; 4(3):150-160. doi:10.7150/ijbs.4.150. Available from
http://www.ijbs.com/v04p0150.htm