Global reach, higher impact
International Journal of Medical Sciences
Journal of Bone and Joint Infection (JBJI)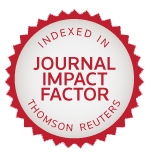 Int J Biol Sci 2008; 4(3):161-168. doi:10.7150/ijbs.4.161
Review
The Role of Erythropoietin as an Inhibitor of Tissue Ischemia
Department of Orthopaedic Surgery, University of Ioannina School of Medicine, Ioannina, P.O. Box 45110, Greece.

Erythropoietin is a hypoxia-induced cytokine that stimulates erythropoiesis through the promotion of erythroid precursor cell proliferation and differentiation. Recent evidence supports that erythropoietin has a broad spectrum of tissue protecting actions affecting other systems than hemopoietic. Lately, research has focused on the nonhemopoietic effects of erythropoietin against tissue ischemia due to the unexpected observations of erythropoietin receptor expression by various cells, such as endothelial cells, neuronal cells, cardiac myocytes, and vascular smooth muscle cells. It has been shown that erythropoietin exerts its cardioprotective action during cardiac ischemic injury through reducing the infract size and enhancing new vessel formation over a longer time frame. Erythropoietin plays a crucial role in neuroprotection in many types of ischemic injury in the central and the peripheral nervous system. It is also strongly believed that erythropoietin exhibits a critical role in many other disorders that are pathogenetically related to acute tissue ischemia. This article reviews the proposed implications of erythropoietin in tissue ischemia and discusses the possible mechanisms for this action along with its potential therapeutic applications.
Keywords: erythropoietin, ischemia, nervous system, cardiovascular system, ischemia/reperfusion injury
How to cite this article:
Paschos N, Lykissas MG, Beris AE. The Role of Erythropoietin as an Inhibitor of Tissue Ischemia.
Int J Biol Sci
2008; 4(3):161-168. doi:10.7150/ijbs.4.161. Available from
http://www.ijbs.com/v04p0161.htm