Global reach, higher impact
International Journal of Medical Sciences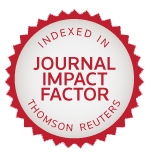 Int J Biol Sci 2009; 5(1):34-43. doi:10.7150/ijbs.5.34
Research Paper
Molecular cloning and characterization of pigeon (Columba liva) ubiquitin and ubiquitin-conjugating enzyme genes from pituitary gland library
The key laboratory of animal breeding and genetics & reproduction, Shanxi Agriculture University, Taigu, 030801, Shanxi, China

In the study of the regulation of incubation, broodiness and laying performance in pigeons (Columba liva), a cDNA library, which was enriched with full-length brooding-related genes, was constructed by SMART LD-PCR techniques using the pituitary glands of incubating White King pigeons. The titers of optimal primary libraries were 1.54×106 pfu/mL and 1.80×106 pfu/mL and the titers of amplified libraries were 1.89×108 pfu/mL and 2.32×109 pfu/mL. The percentages of recombinant clones of primary libraries and amplified libraries were all over 90%. A positive clone was sequenced and named ubiquitin based on the highly similar from other species. The fragment has the four initial codons of ATG, a termination codon of TAA and a signal sequence of AATAAA for adding the poly-A tail. The open reading frame of 918bp encodes 305 amino acids (NCBI accession number is EU981283). Recombinant pigeon ubiquitin protein was efficiently expressed with the form of insoluble inclusion bodies in E. coli BL21 transformed with a pET28a+ expression vector containing the DNA sequence encoding mature pigeon ubiquitin. The molecular weight of expressed protein is the same as predicted size of approximately 35kD. To improve the efficiency of cloning full-length cDNA, strategies of RACE combined with cDNA library were used. The length of pigeons ubiquitin-conjugating enzyme gene obtained was 1263 bp containing a complete open reading frame of 435 bp that encodes 144 aa (NCBI accession number is EU914824). The results of this study not only provide a starting point for further study of ubiquitin function in pigeon species, but also provide a starting point for investigating the brooding mechanisms of pigeons.
Keywords: cDNA cloning, ubiquitin, ubiquitin-conjugating enzyme, fusion expression, pigeon (Columba liva)
How to cite this article:
Gao Pf, Cao Gq, Zhao Ht, Zhang Gx, Jiang Ys, Wang Qd. Molecular cloning and characterization of pigeon (
Columba liva
) ubiquitin and ubiquitin-conjugating enzyme genes from pituitary gland library.
Int J Biol Sci
2009; 5(1):34-43. doi:10.7150/ijbs.5.34. Available from
http://www.ijbs.com/v05p0034.htm