Global reach, higher impact
International Journal of Medical Sciences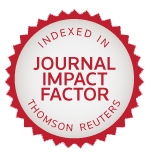 Int J Biol Sci 2009; 5(1):53-63. doi:10.7150/ijbs.5.53
Research Paper
Free tyrosine and tyrosine-rich peptide-dependent superoxide generation catalyzed by a copper-binding, threonine-rich neurotoxic peptide derived from prion protein
Graduate School of Environmental Engineering, The University of Kitakyushu, Kitakyushu 808-0135, Japan.

Previously, generation of superoxide anion (O2•-) catalyzed by Cu-binding peptides derived from human prion protein (model sequence for helical Cu-binding motif VNITKQHTVTTTT was most active) in the presence of catecholamines and related aromatic monoamines such as phenylethylamine and tyramine, has been reported [Kawano, T., Int J Biol Sci 2007; 3: 57-63]. The peptide sequence (corresponding to helix 2) tested here is known as threonine-rich neurotoxic peptide. In the present article, the redox behaviors of aromatic monoamines, 20 amino acids and prion-derived tyrosine-rich peptide sequences were compared as putative targets of the oxidative reactions mediated with the threonine-rich prion-peptide. For detection of O2•-, an O2•--specific chemiluminescence probe, Cypridina luciferin analog was used. We found that an aromatic amino acid, tyrosine (structurally similar to tyramine) behaves as one of the best substrates for the O2•- generating reaction (conversion from hydrogen peroxide) catalyzed by Cu-bound prion helical peptide. Data suggested that phenolic moiety is required to be an active substrate while the presence of neither carboxyl group nor amino group was necessarily required. In addition to the action of free tyrosine, effect of two tyrosine-rich peptide sequences YYR and DYEDRYYRENMHR found in human prion corresponding to the tyrosine-rich region was tested as putative substrates for the threonine-rich neurotoxic peptide. YYR motif (found twice in the Y-rich region) showed 2- to 3-fold higher activity compared to free tyrosine. Comparison of Y-rich sequence consisted of 13 amino acids and its Y-to-F substitution mutant sequence revealed that the tyrosine-residues on Y-rich peptide derived from prion may contribute to the higher production of O2•-. These data suggest that the tyrosine residues on prion molecules could be additional targets of the prion-mediated reactions through intra- or inter-molecular interactions. Lastly, possible mechanism of O2•- generation and the impacts of such self-redox events on the conformational changes in prion are discussed.
Keywords: Prion protein, Tyrosine, Superoxide, Redox, Copper
How to cite this article:
Yokawa K, Kagenishi T, Goto K, Kawano T. Free tyrosine and tyrosine-rich peptide-dependent superoxide generation catalyzed by a copper-binding, threonine-rich neurotoxic peptide derived from prion protein.
Int J Biol Sci
2009; 5(1):53-63. doi:10.7150/ijbs.5.53. Available from
http://www.ijbs.com/v05p0053.htm