Global reach, higher impact
International Journal of Medical Sciences
Journal of Bone and Joint Infection (JBJI)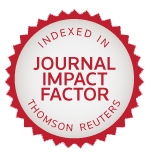 Int J Biol Sci 2009; 5(5):388-396. doi:10.7150/ijbs.5.388
Short Research Communication
BMP13 Prevents the Effects of Annular Injury in an Ovine Model
Disc Biology Group, Orthopaedic Research Institute and Department of Orthopaedic Surgery, St George Hospital, University of New South Wales, Sydney, Australia

Chronic back pain is a global health problem affecting millions of people worldwide and carries significant economic and social morbidities. Intervertebral disc damage and degeneration is a major cause of back pain, characterised by histological and biochemical changes that have been well documented in animal models. Recently there has been intense interest in early intervention in disc degeneration using growth factors or stem cell transplantation, to replenish the diseased tissues. Bone Morphogenetic Proteins (BMPs) have been approved for clinical use in augmenting spinal fusions, and may represent candidate molecules for intervertebral disc regeneration.
BMP13 has an important role in embryonic development and recent genetic evidence shows a role in the development of the human spine. This study explores the effect of BMP13 on a damaged intervertebral disc in an ovine model of discal degeneration. We found that, when injected at the time of injury, BMP13 reversed or arrested histological changes that occurred in the control discs such as loss of extracellular matrix proteins. In addition, BMP13 injected discs retained greater hydration after 4months, and possessed more cells in the NP.
Taken together, BMP13 may be a potent clinical therapeutic agent when used early in the degeneration cascade to promote healthy disc tissue.
Keywords: BMP13, intervertebral disc degeneration, regeneration, histological, in vivo, ovine model, annular injury, nucleus
How to cite this article:
Wei A, Williams LA, Bhargav D, Shen B, Kishen T, Duffy N, Diwan AD. BMP13 Prevents the Effects of Annular Injury in an Ovine Model.
Int J Biol Sci
2009; 5(5):388-396. doi:10.7150/ijbs.5.388. Available from
http://www.ijbs.com/v05p0388.htm