Global reach, higher impact
International Journal of Medical Sciences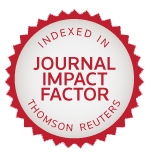 Int J Biol Sci 2009; 5(5):411-420. doi:10.7150/ijbs.5.411
Research Paper
In vivo measurement of protein functional changes
ICU, Navy General Hospital, Beijing 100037, PR China

Conformational changes in proteins are fundamental to all biological functions. In protein science, the concept of protein flexibility is widely used to describe protein dynamics and thermodynamic properties that control protein conformational changes. In this study, we show that urea, which has strong sedative potency, can be administered to fish at high concentrations, and that protein functional changes related to anesthesia induction can be measured in vivo. Ctenopharyngodon idellus (the grass carp) has two different types of N-methyl d-aspartate (NMDA) receptors, urea-insensitive and urea-sensitive, which are responsible for the heat endurance of fish. The urea-sensitive NMDA receptor showed high protein flexibility, the gamma aminobutyric acid (GABA) receptor showed less flexibility, and the protein that is responsible for ethanol anesthesia showed the lowest flexibility. The results suggest that an increase in protein flexibility underlies the fundamental biophysical mechanisms of volatile general anesthetics.
Keywords: Urea, volatile anesthetics, protein flexibility, receptor, grass carp
How to cite this article:
Wang A, Zhang Z, Zhao Q.
In vivo
measurement of protein functional changes.
Int J Biol Sci
2009; 5(5):411-420. doi:10.7150/ijbs.5.411. Available from
http://www.ijbs.com/v05p0411.htm