Global reach, higher impact
International Journal of Medical Sciences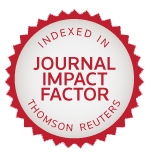 Int J Biol Sci 2009; 5(6):558-569. doi:10.7150/ijbs.5.558
Research Paper
Comparative characterization of a temperature responsive gene (lactate dehydrogenase-B, ldh-b) in two congeneric tropical fish, Lates calcarifer and Lates niloticus
Molecular Evolution and Ecology Laboratory, School of Marine & Tropical Biology, James Cook University, Townsville QLD 4811, Australia

The characterization of candidate loci is a critical step in obtaining insight into adaptation and acclimation of organisms. In this study of two non-model tropical (to sub-tropical) congeneric perciformes (Lates calcarifer and Lates niloticus) we characterized both coding and non-coding regions of lactate dehydrogenase-B (ldh-b), a locus which exhibits temperature-adaptive differences among temperate and sub-tropical populations of the North American killifish Fundulus heteroclitus. Ldh-b was 5,004 and 3,527 bp in length in L. calcarifer and L. niloticus, respectively, with coding regions comprising 1,005 bp in both species. A high level of sequence homology existed between species for both coding and non-coding regions of ldh-b (> 97% homology), corresponding to a 98.5% amino acid sequence homology. All six known functional sites within the encoded protein sequence (LDH-B) were conserved between the two Lates species. Ten simple sequence repeat (SSR) motifs (mono-, di-, tri- and tetranucleotide) and thirty putative microRNA elements (miRNAs) were identified within introns 1, 2, 5 and 6 of both Lates species. Five single nucleotide polymorphisms (SNPs) were also identified within miRNA containing intron regions. Such SNPs are implicated in several complex human conditions and/or diseases (as demonstrated by extensive genome-wide association studies). This novel characterization serves as a platform to further examine how non-model species may respond to changes in their native temperatures, which are expected to increase by up to 6°C over the next century.
Keywords: Barramundi, Nile perch, exons, introns, microRNAs, SSRs
How to cite this article:
Edmunds RC, van Herwerden L, Smith-Keune C, Jerry DR. Comparative characterization of a temperature responsive gene (lactate dehydrogenase-B,
ldh-b
) in two congeneric tropical fish,
Lates calcarifer
and
Lates niloticus
.
Int J Biol Sci
2009; 5(6):558-569. doi:10.7150/ijbs.5.558. Available from
http://www.ijbs.com/v05p0558.htm