Global reach, higher impact
International Journal of Medical Sciences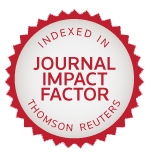 Int J Biol Sci 2009; 5(6):621. doi:10.7150/ijbs.5.621
This corrects the article Int J Biol Sci 2009; 5:298-303.
Erratum
1. Department of Animal Sciences and Center for Reproductive Biology, Washington State University, Pullman, WA 99164-6351, USA
2. Department of Molecular & Cell Biology, University of California Berkeley, Berkeley, CA 94720-3200, USA

How to cite this article:
Jiang Z, Rokhsar DS, Harland RM. Erratum.
Int J Biol Sci
2009; 5(6):621. doi:10.7150/ijbs.5.621. Available from
http://www.ijbs.com/v05p0621.htm