Global reach, higher impact
International Journal of Medical Sciences
Journal of Bone and Joint Infection (JBJI)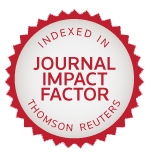 Int J Biol Sci 2009; 5(7):667-678. doi:10.7150/ijbs.5.667
Research Paper
Azithromycin suppresses interleukin-12p40 expression in lipopolysaccharide and interferon-γ stimulated macrophages
Department of Cardiology, Pulmonology, and Nephrology, Yamagata University School of Medicine, 2-2-2 Iida-Nishi Yamagata 990-9585, Japan

Azithromycin (AZM), a 15-member macrolide antibiotic, possesses anti-inflammatory activity. Macrophages are important in innate and acquired immunity, and produce pro-inflammatory cytokines such as interleukin (IL)-12, which are composed of subunit p40 and p35. The key function of IL-12 is the induction and maintenance of T-helper-1 responses, which is associated with the pathogenesis of chronic inflammatory diseases. We investigated the effect of azithromycin on IL-12p40 production in macrophages after lipopolysaccharide (LPS)/interferon (IFN)-γ stimulation. RAW264.7 macrophage cell line was pre-treated with vehicle or AZM, followed by the stimulation with LPS/IFN-γ. We measured IL-12 production by RT-PCR and ELISA. IL-12 transcriptional regulation was assessed by electrophoretic mobility shift assay and reporter assay. Phosphorylation of activator protein (AP)-1 and interferon consensus sequence binding protein (ICSBP) was assessed by immunoprecipitation using phosphotyrosine antibody, and immunoblotting using specific antibodies against JunB and ICSBP. AZM reduced the induction of IL-12p40 by LPS/IFN-γ in a dose dependent manner. AZM inhibited the binding of AP-1, nuclear factor of activated T cells (NFAT), and ICSBP, to the DNA binding site in the IL-12p40 promoter. AZM also reduced LPS/IFN-γ-induced IL-12p40 promoter activity. Phosphorylation of JunB and ICSBP was inhibited by azithromycin-treatment in stimulated cells. In conclusion, AZM reduced IL-12p40 transcriptional activity by inhibiting the binding of AP-1, NFAT, and ICSBP to the promoter site. This may represent an important mechanism for regulating the anti-inflammatory effects of AZM in macrophages.
Keywords: azithromycin, macrophage, interleukin-12, activator protein-1, interferon consensus sequence binding protein.
How to cite this article:
Yamauchi K, Shibata Y, Kimura T, Abe S, Inoue S, Osaka D, Sato M, Igarashi A, Kubota I. Azithromycin suppresses interleukin-12p40 expression in lipopolysaccharide and interferon-γ stimulated macrophages.
Int J Biol Sci
2009; 5(7):667-678. doi:10.7150/ijbs.5.667. Available from
http://www.ijbs.com/v05p0667.htm