Global reach, higher impact
International Journal of Medical Sciences
Journal of Bone and Joint Infection (JBJI)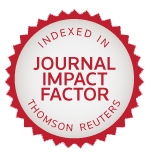 Int J Biol Sci 2009; 5(7):758-762. doi:10.7150/ijbs.5.758
Review
Physiological and Oncogenic Aurora-A Pathway
1. Department of Breast Oncology, Saitama Medical School, Saitama, JAPAN
2. NUHS, Systems Biology Program, Pritzker School of Medicine, University of Chicago, Evanston, IL 60201, USA

Aurora family of protein kinases have emerged as crucial factors of, not only mitosis and cytokinesis, but also human carcinogenesis. Among these family members is Aurora-A that is frequently overexpressed in varieties of human cancer. Both in vitro and in vivo studies demonstrated that Aurora-A induces tumorigenesis through genome instability. These studies have further shown that cell signaling cross-talk between Aurora-A and other cellular proteins are essential for fully-transformed phenotypes. This review summarizes recent progress of Aurora-A-associated carcinogenesis.
Keywords: Aurora-A, Plk1, mTOR, Cell Cycle, Checkpoint, Genome Instability, Phosphorylation
How to cite this article:
SAEKI T, OUCHI M, OUCHI T. Physiological and Oncogenic Aurora-A Pathway.
Int J Biol Sci
2009; 5(7):758-762. doi:10.7150/ijbs.5.758. Available from
http://www.ijbs.com/v05p0758.htm