Global reach, higher impact
International Journal of Medical Sciences
Journal of Bone and Joint Infection (JBJI)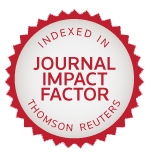 Int J Biol Sci 2010; 6(1):80-88. doi:10.7150/ijbs.6.80
Short Research Communication
Cellular and molecular comparison of redifferentiation of intramuscular- and visceral-adipocyte derived progeny cells
1. College of Animal Science and Technology, Nanjing Agricultural University, Nanjing 210095, China
2. Department of Animal Sciences, Washington State University, Pullman, WA 99164-6351, USA

In the present study, mature adipocytes from pig-derived visceral and intramuscular adipose depots were isolated, purified, and allowed to undergo dedifferentiation and redifferentiation in vitro. During the redifferentiation process at days 1, 2, 4, 6, and 8, we observed that both visceral- and intramuscular adipose-derived progeny cells possessed a similar capacity to accumulate lipid. However, at days 10, 12, 14, and 16, the latter progeny cells accumulated lipid much faster--the content almost doubled at day 16 (P < 0.05). Such faster potential of lipid accumulation in the intramuscular adipose-derived progeny cells was then supported by higher expressions of CCAAT/enhancer binding protein-α (CEBP-α) and peroxisome proliferator-activated receptor-γ (PPAR-γ) at all these nine time points, and diacylglycerol O-acyltransferase homolog 1 (DGAT1), fatty acid binding protein 4 (FABP4) and fatty acid synthase (FASN) at some time points (P < 0.05). These preliminary data suggest that adipose depot differences exist with respect to ability of purified cells of the adipose lineage to redifferentiate and form viable lipid-assimilating cells in vitro. Therefore, our present study might provide a foundation to develop tools for biomedical and agricultural applications, as well as to determine the regulation of depot-specific cells of the adipose lineage. Further studies with more animals will validate and expand our results.
Keywords: Visceral adipocytes, Intramuscular adipocytes, Dedifferentiation, Redifferentiation, Gene expression dynamics.
How to cite this article:
Chen J, Dodson MV, Jiang Z. Cellular and molecular comparison of redifferentiation of intramuscular- and visceral-adipocyte derived progeny cells.
Int J Biol Sci
2010; 6(1):80-88. doi:10.7150/ijbs.6.80. Available from
http://www.ijbs.com/v06p0080.htm