Global reach, higher impact
International Journal of Medical Sciences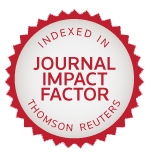 Int J Biol Sci 2010; 6(5):407-418. doi:10.7150/ijbs.6.407
Research Paper
Subtle evolutionary changes in the distribution of N-glycosylation sequons in the HIV-1 envelope glycoprotein 120
Aarhus University, Department of Genetics and Biotechnology, Forsøgsvej 1, Slagelse 4200, Denmark

Many viruses are known to undergo rapid evolutionary changes under selective pressures. The HIV-1 envelope glycoprotein 120 (gp120) shows extreme selection for NXS/T sequons, the potential sites of N-glycosylation. Although the average number of sequons in gp120 appears to be relatively stable in the recent past, even slight changes in the distribution of sequons may potentially play crucial roles in protein interaction and viral infection. This study tracked the prevalence and distribution of NXS/T sequons in gp120 over a period of 29 years (from 1981 to 2009). The gp120 showed location specific distribution of sequons with higher density in the outer domain of the molecule. The NXT sequon density decreased in the outer domain (despite the increase in the sequon specific amino acid threonine), but increased in the inner domain. By contrast, the NXS sequon density increased specifically in the outer domain. Related changes were also seen in the distribution probabilities of sequons in two domains. The results indicate that the gp120, chiefly in subtype B, is redistributing NXS/T sequons within the molecule with specific selection for NXS sequons. The subtle evolution of sequons in gp120 may have implications in viral resistance and infection.
Keywords: Molecular evolution, Glycoprotein, Human immunodeficiency virus, N-glycosylation sequons.
How to cite this article:
Rao RSP, Wollenweber B. Subtle evolutionary changes in the distribution of N-glycosylation sequons in the HIV-1 envelope glycoprotein 120.
Int J Biol Sci
2010; 6(5):407-418. doi:10.7150/ijbs.6.407. Available from
http://www.ijbs.com/v06p0407.htm