Global reach, higher impact
International Journal of Medical Sciences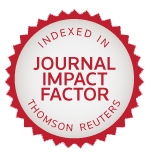 Int J Biol Sci 2010; 6(5):491-498. doi:10.7150/ijbs.6.491
Research Paper
Identification and Molecular Characterization of a New Member of the Peritrophic Membrane Proteins from the Meadow Moth, Loxostege Sticticalis
1. State Key Laboratory for Biology of Plant Diseases and Insect Pests, Institute of Plant Protection, Chinese Academy of Agricultural Sciences, Beijing, 100193, China;
2. College of Life Sciences, Agricultural University of Hebei, Baoding, Hebei 071001, China;
3. Department of Biotechnology, Hefei University of Technology, Hefei 230009, China.

The peritrophic membrane (PM) plays an important role in protecting insects. The PM proteins are important to determinate the formation and function of the PM. A new PM protein, named Lsti99, was identified from the PM of Loxostege sticticalis larvae by cDNA library screening. The full cDNA of Lsti99 is 1392 bp in length, contains an open reading frame (ORF) of 1245 bp that encodes a preprotein of 415 amino acid residues with a 17-amino acid signal peptide. The sequence of Lsti99 showed no homology to other known PM proteins. The recombinant Lsti99 was successfully expressed in insect cells (Sf9) using recombinant baculoviruses and was used to isolate the antibodies to Lsti99 from the polyclonal antiserum. Lsti99 was expressed mainly in the PM, but weaker bands could be detected in the head and integument as well. The Lsti99 protein could be separated from the PM complex by chitinase in vitro, but M2R did not show effect in vitro confirming the chitin-binding activity of Lsti99. The biochemical and physiological functions of Lsti99 in L. sticticalis require further investigation.
Keywords: Peritrophic membrane protein, Chitin-binding activity, Recombinant protein, Loxostege sticticalis, Lsti99.
How to cite this article:
Yin J, Wei ZJ, Li KB, Cao YZ, Guo W. Identification and Molecular Characterization of a New Member of the Peritrophic Membrane Proteins from the Meadow Moth,
Loxostege Sticticalis
.
Int J Biol Sci
2010; 6(5):491-498. doi:10.7150/ijbs.6.491. Available from
http://www.ijbs.com/v06p0491.htm