Global reach, higher impact
International Journal of Medical Sciences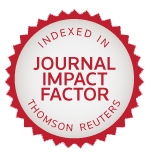 Int J Biol Sci 2010; 6(5):499-512. doi:10.7150/ijbs.6.499
Research Paper
Increased Proliferation and Analysis of Differential Gene Expression in Human Wharton's Jelly-derived Mesenchymal Stromal Cells under Hypoxia
1. Stempeutics Research Pvt. Ltd, Manipal Hospital, Bangalore, India.
2. Stempeutics Research Malaysia Sdn Bhd, Kuala Lumpur, Malaysia.
3. Manipal Institute of Regenerative Medicine, Manipal University, Bangalore, India.

Multipotent mesenchymal stromal cells (MSCs) from Wharton's jelly (WJ) of umbilical cord bear higher proliferation rate and self-renewal capacity than adult tissue-derived MSCs and are a primitive stromal cell population. Stem cell niche or physiological microenvironment plays a crucial role in maintenance of stem cell properties and oxygen concentration is an important component of the stem cell niche. Low oxygen tension or hypoxia is prevalent in the microenvironment of embryonic stem cells and many adult stem cells at early stages of development. Again, in vivo, MSCs are known to home specifically to hypoxic events following tissue injuries. Here we examined the effect of hypoxia on proliferation and in vitro differentiation potential of WJ-MSCs. Under hypoxia, WJ-MSCs exhibited improved proliferative potential while maintaining multi-lineage differentiation potential and surface marker expression. Hypoxic WJ-MSCs expressed higher mRNA levels of hypoxia inducible factors, notch receptors and notch downstream gene HES1. Gene expression profile of WJ-MSCs exposed to hypoxia and normoxia was compared and we identified a differential gene expression pattern where several stem cells markers and early mesodermal/endothelial genes such as DESMIN, CD34, ACTC were upregulated under hypoxia, suggesting that in vitro culturing of WJ-MSCs under hypoxic conditions leads to adoption of a mesodermal/endothelial fate. Thus, we demonstrate for the first time the effect of hypoxia on gene expression and growth kinetics of WJ-MSCs. Finally, although WJ-MSCs do not induce teratomas, under stressful and long-term culture conditions, MSCs can occasionally undergo transformation. Though there were no chromosomal abnormalities, certain transformation markers were upregulated in a few of the samples of WJ-MSCs under hypoxia.
Keywords: Hypoxia, Wharton's jelly, Mesenchymal stem cells (MSCs), Transcription, Transformation markers, Cell proliferation.
How to cite this article:
Nekanti U, Dastidar S, Venugopal P, Totey S, Ta M. Increased Proliferation and Analysis of Differential Gene Expression in Human Wharton's Jelly-derived Mesenchymal Stromal Cells under Hypoxia.
Int J Biol Sci
2010; 6(5):499-512. doi:10.7150/ijbs.6.499. Available from
http://www.ijbs.com/v06p0499.htm