Global reach, higher impact
International Journal of Medical Sciences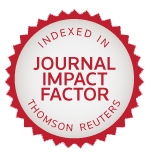 Int J Biol Sci 2010; 6(6):599-612. doi:10.7150/ijbs.6.599
Research Paper
Aberrant Cytoplasm Localization and Protein Stability of SIRT1 is Regulated by PI3K/IGF-1R Signaling in Human Cancer Cells
Cancer Research Center and Department of Medicine, Boston University School of Medicine, Boston, Massachusetts 02118, USA.

SIRT1, an NAD-dependent histone/protein deacetylase, has classically been thought of as a nuclear protein. In this study, we demonstrate that SIRT1 is mainly localized in the nucleus of normal cells, but is predominantly localized in the cytoplasm of the cancer / transformed cells we tested. We found this predominant cytoplasmic localization of SIRT1 is regulated by elevated mitotic activity and PI3K/IGF-1R signaling in cancer cells. We show that aberrant cytoplasmic localization of SIRT1 is due to increased protein stability and is regulated by PI3K/IGF-1R signaling. In addition, we determined that SIRT1 is required for PI3K-mediated cancer cell growth. Our study represents the first identification that aberrant cytoplasm localization is one of the specific alternations to SIRT1 that occur in cancer cells, and PI3K/IGF-1R signaling plays an important role in the regulation of cytoplasmic SIRT1 stability. Our findings suggest that the over-expressed cytoplasmic SIRT1 in cancer cells may greatly contribute to its cancer-specific function by working downstream of the PI3K/IGF-1R signaling pathway.
Keywords: SIRT1, cytoplasm localization, protein stability, cancer cells, PI3K/IGF-1R
How to cite this article:
Byles V, Chmilewski LK, Wang J, Zhu L, Forman LW, Faller DV, Dai Y. Aberrant Cytoplasm Localization and Protein Stability of SIRT1 is Regulated by PI3K/IGF-1R Signaling in Human Cancer Cells.
Int J Biol Sci
2010; 6(6):599-612. doi:10.7150/ijbs.6.599. Available from
http://www.ijbs.com/v06p0599.htm