Global reach, higher impact
International Journal of Medical Sciences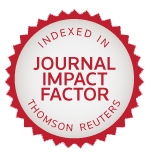 Int J Biol Sci 2010; 6(7):627-638. doi:10.7150/ijbs.6.627
Research Paper
Gene Expression Profiling of Skeletal Muscle of Nursing Piglets
School of Life Science, Southwest University, Chongqing 400715, China
*These authors contributed equally to this work

To gain insight into the regulation mechanism associated with the rapid gain in skeletal muscle during neonatal period, gene expression profiles of skeletal muscle of nursing pigs was investigated using Affymetrix Porcine GeneChip. A total of 1094 transcripts were detected as differential expression over time course tested (p<0.01, q<0.05). With combinative use of partitioning around medoid and hierarchical clustering, three clusters of transcripts with distinct temporal expression were defined. Gene functional categories and pathways, particularly involved in cell signaling, cell cycle, cell adhesion, ECM-receptor interaction, glycolysis, protein synthesis and degradation, and intracellular transport, were identified. Moreover, we showed 49 of the differentially expressed genes within published QTL regions or with marked deletion effects. Our study demonstrates previously uncharacterized changes in transcription accompanying early postnatal growth of skeletal muscle of pigs. It has highlighted potential cascades and important candidates for further investigation on controlling of postnatal muscle growth.
Keywords: microarray, gene expression profile, real-time PCR, skeletal muscle, pig
How to cite this article:
Jiang C, Shi P, Li S, Dong R, Tian J, Wei J, Luo S. Gene Expression Profiling of Skeletal Muscle of Nursing Piglets.
Int J Biol Sci
2010; 6(7):627-638. doi:10.7150/ijbs.6.627. Available from
http://www.ijbs.com/v06p0627.htm