Global reach, higher impact
International Journal of Medical Sciences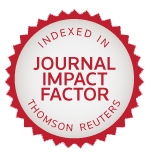 Int J Biol Sci 2010; 6(7):730-755. doi:10.7150/ijbs.6.730
Review
Viral Oncogenes, Noncoding RNAs, and RNA Splicing in Human Tumor Viruses
Tumor Virus RNA Biology Laboratory, HIV and AIDS Malignancy Branch, Center for Cancer Research, National Cancer Institute, National Institutes of Health, Bethesda, MD 20892, USA

Viral oncogenes are responsible for oncogenesis resulting from persistent virus infection. Although different human tumor viruses express different viral oncogenes and induce different tumors, their oncoproteins often target similar sets of cellular tumor suppressors or signal pathways to immortalize and/or transform infected cells. Expression of the viral E6 and E7 oncogenes in papillomavirus, E1A and E1B oncogenes in adenovirus, large T and small t antigen in polyomavirus, and Tax oncogene in HTLV-1 are regulated by alternative RNA splicing. However, this regulation is only partially understood. DNA tumor viruses also encode noncoding RNAs, including viral microRNAs, that disturb normal cell functions. Among the determined viral microRNA precursors, EBV encodes 25 from two major clusters (BART and BHRF1), KSHV encodes 12 from a latent region, human polyomavirus MCV produce only one microRNA from the late region antisense to early transcripts, but HPVs appears to produce no viral microRNAs.
Keywords: Human papillomaviruses, Epstein-Barr virus, Kaposi sarcoma-associated herpesvirus, adenovirus, polyomavirus, human T-cell leukemia virus, viral noncoding RNA, viral microRNA, RNA splicing
How to cite this article:
Zheng ZM. Viral Oncogenes, Noncoding RNAs, and RNA Splicing in Human Tumor Viruses.
Int J Biol Sci
2010; 6(7):730-755. doi:10.7150/ijbs.6.730. Available from
http://www.ijbs.com/v06p0730.htm