Global reach, higher impact
International Journal of Medical Sciences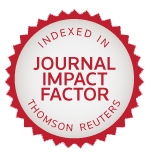 Int J Biol Sci 2010; 6(7):756-768. doi:10.7150/ijbs.6.756
Research Paper
Non-Homologous End Joining Plays a Key Role in Transgene Concatemer Formation in Transgenic Zebrafish Embryos
1. State Key Laboratory of Freshwater Ecology and Biotechnology, Institute of Hydrobiology, Chinese Academy of Sciences, Wuhan 430072, China
2. Graduate School of the Chinese Academy of Sciences, Beijing 100049, China
* These authors contributed equally to this work

This study focused on concatemer formation and integration pattern of transgenes in zebrafish embryos. A reporter plasmid based on enhanced green fluorescent protein (eGFP) driven by Cytomegalovirus (CMV) promoter, pCMV-pax6in-eGFP, was constructed to reflect transgene behavior in the host environment. After removal of the insertion fragment by double digestion with various combinations of restriction enzymes, linearized pCMV-pax6in-eGFP vectors were generated with different combinations of 5′-protruding, 3′-protruding, and blunt ends that were microinjected into zebrafish embryos. Repair of double-strand breaks (DSBs) was monitored by GFP expression following religation of the reporter gene. One-hundred-and-ninety-seven DNA fragments were amplified from GFP-positive embryos and sequenced to analyze the repair characteristics of different DSB end combinations. DSBs involving blunt and asymmetric protruding ends were repaired efficiently by direct ligation of blunt ends, ligation after blunting and fill-in, or removed by cutting. Repair of DSBs with symmetric 3′-3′ protrusions was less efficient and utilized template-directed repair. The results suggest that non-homologous end joining (NHEJ) was the principal mechanism of exogenous gene concatemer formation and integration of transgenes into the genome of transgenic zebrafish.
Keywords: Transgene, Concatemer, DSB (double strand breaks), NHEJ (non-homologous end joining), Zebrafish
How to cite this article:
Dai J, Cui X, Zhu Z, Hu W. Non-Homologous End Joining Plays a Key Role in Transgene Concatemer Formation in Transgenic Zebrafish Embryos.
Int J Biol Sci
2010; 6(7):756-768. doi:10.7150/ijbs.6.756. Available from
http://www.ijbs.com/v06p0756.htm