Global reach, higher impact
International Journal of Medical Sciences
Journal of Bone and Joint Infection (JBJI)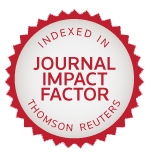 Int J Biol Sci 2011; 7(3):301-307. doi:10.7150/ijbs.7.301
Short Research Communication
Transgenic Rice Expressing Amyloid β-peptide for Oral Immunization
1. National Agricultural Research Center for Tohoku Region, National Agriculture and Food Research Organization, Iwate, Japan
2. Department of Life Sciences, Graduate School of Arts and Sciences, The University of Tokyo, Tokyo, Japan

Various vaccine therapies for Alzheimer's disease (AD) have been investigated. Here we report transgenic rice expressing amyloid β-peptide (Aβ). The Aβ42 gene fused with a green fluorescent protein gene was introduced into rice using the Agrobacterium method. When transgenic brown rice expressing Aβ was orally administered to mice, serum anti-Aβ antibody titers were elevated. The same results were observed when mice were fed boiled, transgenic brown rice. The results indicate that an edible vaccine against AD using rice may be feasible. A vaccine derived from rice would be far cheaper than existing medical vaccines.
Keywords: Alzheimer's disease, amyloid β-peptide, edible vaccine, Oryza sativa, brown rice
How to cite this article:
Yoshida T, Kimura E, Koike S, Nojima J, Futai E, Sasagawa N, Watanabe Y, Ishiura S. Transgenic Rice Expressing Amyloid β-peptide for Oral Immunization.
Int J Biol Sci
2011; 7(3):301-307. doi:10.7150/ijbs.7.301. Available from
http://www.ijbs.com/v07p0301.htm