Global reach, higher impact
International Journal of Medical Sciences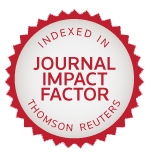 Int J Biol Sci 2011; 7(3):364-375. doi:10.7150/ijbs.7.364
Research Paper
Supernatant of Bone Marrow Mesenchymal Stromal Cells Induces Peripheral Blood Mononuclear Cells Possessing Mesenchymal Features
1. Department of Dermatology, Second Hospital of Xi'an Jiaotong University, Xi'an, 710004, China
2. Research and Development Center for Tissue Engineering, Fourth Military Medical University, Xi'an, 710032, China
3. College of Animal veterinary Medicine, Northwest A & F University, Yang ling , 712100 , China
4. Department of Oral Histology and Pathology, School of Stomatology, Fourth Military Medical University, Xi'an, 710032, China
5. Department of Otolaryngology, Xijing Hospital, Fourth Military Medical University, Xi'an, Shaanxi, 710032, China
* These authors contributed equally to this study.

Increasing evidence shows that some cells from peripheral blood fibroblast-like mononuclear cells have the capacity to differentiate into mesenchymal lineages. However, the insufficiency of these cells in the circulation challenges the cell isolation and subsequently limits the clinical application of these cells. In the present study, the peripheral blood mononuclear cells (pbMNCs) were isolated from wound animals and treated with the supernatant of bone marrow mesenchymal stromal cells (bmMSCs). Results showed these pbMNCs were fibroblast-like, had stromal morphology, were negative for CD34 and CD45, but positive for Vimentin and Collagen I, and had the multipotency to differentiate into adipocytes and osteoblasts. We named these induced peripheral blood-derived mesenchymal stromal cells (ipbMSCs). Skin grafts in combination with ipbMSCs and collagen I were applied for wound healing, and results revealed ipbMSC exhibited similar potency and effectiveness in the promotion of wound healing to the bmMSCs. Hereafter, we speculate that the mixture of growth factors and chemokines secreted by bmMSCs may play an important roles in the induction of the proliferation and mesenchymal differentiation of mononuclear cells. Our results are clinically relevant because it provide a new method for the acquisition of MSCs which can be used as a candidate for the wound repair.
Keywords: Bone marrow mesenchymal stromal cells, Peripheral blood mesenchymal stromal cells, Cell differentiation, Wound healing
How to cite this article:
Hu G, Xu Jj, Deng Zh, Feng J, Jin Y. Supernatant of Bone Marrow Mesenchymal Stromal Cells Induces Peripheral Blood Mononuclear Cells Possessing Mesenchymal Features.
Int J Biol Sci
2011; 7(3):364-375. doi:10.7150/ijbs.7.364. Available from
http://www.ijbs.com/v07p0364.htm