Global reach, higher impact
International Journal of Medical Sciences
Journal of Bone and Joint Infection (JBJI)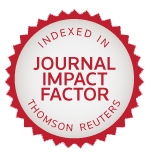 Int J Biol Sci 2011; 7(6):729-739. doi:10.7150/ijbs.7.729
Research Paper
Purification and Characterization of Gigantoxin-4, a New Actinoporin from the Sea Anemone Stichodactyla Gigantea
Department of Biochemistry and Molecular Biology, Second Military Medical University, Shanghai 200433, China
* These authors made equal contributions to this work.

A new Cytolysin, termed as Gigantoxin-4, was isolated from the sea anemone Stichodactyla gigantea and found to be highly homologous with Cytolysin-3 (HMg III) from Heteractis magnifica, RTX-A from Radianthus macrodactylus, and Sticholysin-1 (St I) and Sticholysin-2 (St II) from Stichodactyla helianthus (homology 82%, 86%, 82% and 86% respectively). Its 20 N-terminal residues were identified and the full-length cDNA sequence was obtained by reverse transcription-polymerase chain reaction (RT-PCR). Multiple sequence alignments with other Cytolysins of the actinoporin family clearly indicated that Gigantoxin-4 belongs to this protein family. SDS-PAGE electrophoresis showed that this new actinoporin had a molecular mass of about 19 kDa, and possessed a high hemolytic activity to human erythrocytes (HA50= 40 ng/ml), which was inhibited by pre-incubation with sphingomyelin (SM) or SM-cholesterol mixtures. Our in vivo experiments showed that Gigantoxin-4 had wide toxicity to the rat cardiovascular system and the respiratory system. A concentration of 30μg/kg Gigantoxin-4, i.v. produced a positive inotropic effect on the rat heart although final cardiovascular failure was inevitable, and 60μg/kg Gigantoxin-4 caused respiratory arrest rapidly resulting in rat death. HE staining indicated pathological changes in various organs and tissues after i.v. administration of Gigantoxin-4.
Keywords: Sea anemone, Stichodactyla gigantea, Actinoporin, Sphingomyelin, in vivo
How to cite this article:
Hu B, Guo W, Wang Lh, Wang Jg, Liu Xy, Jiao Bh. Purification and Characterization of Gigantoxin-4, a New Actinoporin from the Sea Anemone
Stichodactyla Gigantea
.
Int J Biol Sci
2011; 7(6):729-739. doi:10.7150/ijbs.7.729. Available from
http://www.ijbs.com/v07p0729.htm