Global reach, higher impact
International Journal of Medical Sciences
Journal of Bone and Joint Infection (JBJI)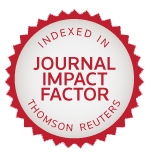 Int J Biol Sci 2011; 7(6):902-911. doi:10.7150/ijbs.7.902
Research Paper
Autosomal Interactions and Mechanisms of Pyrethroid Resistance in House Flies, Musca domestica
1. Department of Entomology and Plant Pathology, Auburn University, Auburn AL 36849, USA
2. Genomics Laboratory, Auburn University, Auburn, AL 36849, USA
3. Current address: College of Forestry, Northeast Forestry University, Harbin, China
4. Current address: College of Plant Protection, Southwest University, Chongqing, China
5. Current address: Institute of Plant Protection, Chinese Academy of Agricultural Sciences, Beijing, China
6. Current address: Department of Life-Science, Northwest A&F University, Shaanxi, China

Five BC1 lines and 16 house fly mass-cross homozygous lines were generated from crosses of the pyrethroid resistant ALHF (wild-type) and susceptible aabys (bearing recessive morphological markers on each of five autosomes) strains. Each of the resulting homozygous lines had different combinations of autosomes from the resistant ALHF strain. Levels of resistance to permethrin were measured for each line to determine the autosomal linkage, interaction and, possibly, regulation in pyrethroid resistance of house flies. Results indicated that factors on autosome 4 are not involved in the development of resistance in house flies, while factors on autosomes 1, 2, 3 and 5 play important roles in pyrethroid resistance. The sodium channel gene has been mapped on autosome 3 and multiple cytochrome P450 genes overexpressed in resistant ALHF house flies have been genetically mapped on autosome 5, suggesting that P450 mediated detoxification and sodium channel-mediated target site insensitivity located on autosomes 3 and 5, respectively, are major factors related to resistance development in house flies. However, neither the factors on autosome 3 or 5 alone, nor the factors from both autosomes 3 and 5 combined could confer high levels of resistance to pyrethroid. In addition, strong synergistic effects on resistance was obtained when autosomes 1 and 2 interact with autosome 3 and/or 5, suggesting that the trans factors on autosomes 1 and 2 may interact with factors on autosomes 3 and 5, therefore, playing regulatory roles in the development of sodium channel insensitivity- and P450 detoxification-mediated resistance.
Keywords: House fly lines, pyrethroid resistance, autosomes, Genetic crossing, Cytochrome P450s, Sodium Channels
How to cite this article:
Tian L, Cao C, He L, Li M, Zhang L, Zhang L, Liu H, Liu N. Autosomal Interactions and Mechanisms of Pyrethroid Resistance in House Flies,
Musca domestica
.
Int J Biol Sci
2011; 7(6):902-911. doi:10.7150/ijbs.7.902. Available from
http://www.ijbs.com/v07p0902.htm