Global reach, higher impact
International Journal of Medical Sciences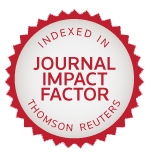 Int J Biol Sci 2012; 8(1):124. doi:10.7150/ijbs.8.124
Erratum
Correction: Molecular Characterization of Transcriptome-wide Interactions between Highly Pathogenic Porcine Reproductive and Respiratory Syndrome Virus and Porcine Alveolar Macrophages in vivo
How to cite this article:
Zhou P, Zhai S, Zhou X, Lin P, Jiang T, Hu X, Jiang Y, Wu B, Zhang Q, Xu X, Li Jp, Liu B. Correction: Molecular Characterization of Transcriptome-wide Interactions between Highly Pathogenic Porcine Reproductive and Respiratory Syndrome Virus and Porcine Alveolar Macrophages
in vivo
.
Int J Biol Sci
2012; 8(1):124. doi:10.7150/ijbs.8.124. Available from
http://www.ijbs.com/v08p0124.htm
Corrected-article in Int J Biol Sci, Volume 7, 947
During the revision process several genes for Q-PCR validation were changed in the Figure 4 according to the suggestion from the reviewers, however, the Q-PCR primers information in the Table 1 has been ignored to be corrected accordingly. Here, the corrected version of the Table 1 is shown below. We apologize for this oversight and for any confusion that it has caused.
Table 1
Primers used for Q-PCR validation.
Gene
Primer sequence (5'-3')
Target size (bp)
Tm (℃)a
ATP6V1B2
Forward: CAAGCCATGAAAGCCGTAGTT
Reverse: TGCCAGCCAATGTCCAAAGT
149
60
C3
Forward: AAACTAAAGGAGGGGGGACACT
Reverse: CTTGGCATACATCACCATCAGG
133
60
CCL2
Forward: AACTTGCCCTAAATACCCTCAGA
Reverse: GGAAAGCAATGTGCCCAAGTC
179
61
DDIT3
Forward: ACGGCTCAAGCAGGAAATC
Reverse: CACTGGTAAGAAGGTGGTTGGT
173
58
GLRX2
Forward: TACGGAAGCCAGTTTCAAGAC
Reverse: CTTGGTGAAGCCTATGAGTGTC
118
58
SLC39A14
Forward: TCTCTGCCTGCTGCTGTTACG
Reverse: GCCTTCCTTTCATCCTCTTGG
166
60
TNF
Forward: CATCGCCGTCTCCTACCA
Reverse: CCCAGATTCAGCAAAGTCCA
199
58
RPL32b
Forward: CGGAAGTTTCTGGTACACAATGTAA
Reverse: TGGAAGAGACGTTGTGAGCAA
94
58-61
aThe annealing temperature represents the optimal temperature during quantitative PCR;
bRNA levels of RPL32 was assayed for normalization during quantitative PCR.
Author contact

Corresponding author: liubanghzau.edu.cn; Tel: +86 27 87284140; Fax: +86 27 87280408
---
Published 2011-12-1