Global reach, higher impact
International Journal of Medical Sciences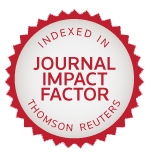 Int J Biol Sci 2012; 8(6):778-790. doi:10.7150/ijbs.4538
Review
Phosphate/Pyrophosphate and MV-related Proteins in Mineralisation: Discoveries from Mouse Models
Shandong Academy of Medical Sciences, Shandong Medical Biotechnological Center, Key Laboratory for Rare Disease Research of Shandong Province, and Key Laboratory for Biotech Drugs of the Ministry of Health, Shandong, China.

During the process of matrix vesicle (MV)-mediated initiation of mineralisation, chondrocytes and osteoblasts mineralise the extracellular matrix by promoting the seeding of basic calcium phosphate crystals of hydroxyapatite (HA) along the collagen fibrils. This orchestrated process is carefully regulated by the balanced action of propagators and inhibitors of calcification. The primary antagonistic regulators of extracellular matrix mineralisation are phosphate (Pi) and inorganic pyrophosphate (PPi). Studies in mouse models and in humans have established critical roles for Pi/PPi homeostasis in biomineralisation. In this review, we present the regulators of Pi/PPi, as derived from animal models, and discuss their clinical relevance to physiological and pathological mineralisation.
Keywords: Mineralisation, Matrix vesicles, PPi, Pi, MV-related proteins, OPN.
How to cite this article:
Zhou X, Cui Y, Zhou X, Han J. Phosphate/Pyrophosphate and MV-related Proteins in Mineralisation: Discoveries from Mouse Models.
Int J Biol Sci
2012; 8(6):778-790. doi:10.7150/ijbs.4538. Available from
http://www.ijbs.com/v08p0778.htm