Global reach, higher impact
International Journal of Medical Sciences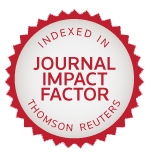 Int J Biol Sci 2012; 8(6):870-881. doi:10.7150/ijbs.4027
Research Paper
Genome-wide Association Study of Porcine Hematological Parameters in a Large White × Minzhu F2 Resource Population
1. Key Laboratory of Farm Animal Genetic Resources and Germplasm Innovation of Ministry of Agriculture of China, Institute of Animal Science, Chinese Academy of Agricultural Sciences, Beijing 100193, China.
2. College of Animal Science and Technology, and State Key Laboratory of Agrobiotechnology, China Agricultural University, Beijing 100193, China.
3. College of Veterinary Medicine, Sichuan Agricultural University, Ya'an 625014, China.
* These authors contributed equally to this work.

Hematological traits, which are important indicators of immune function in animals, have been commonly examined as biomarkers of disease and disease severity in humans and animals. Genome-wide significant quantitative trait loci (QTLs) provide important information for use in breeding programs of animals such as pigs. QTLs for hematological parameters (hematological traits) have been detected in pig chromosomes, although these are often mapped by linkage analysis to large intervals making identification of the underlying mutation problematic. Single nucleotide polymorphisms (SNPs) are the common form of genetic variation among individuals and are thought to account for the majority of inherited traits. In this study, a genome-wide association study (GWAS) was performed to detect regions of association with hematological traits in a three-generation resource population produced by intercrossing Large White boars and Minzhu sows during the period from 2007 to 2011. Illumina PorcineSNP60 BeadChip technology was used to genotype each animal and seven hematological parameters were measured (hematocrit (HCT), hemoglobin (HGB), mean corpuscular hemoglobin (MCH), mean corpuscular hemoglobin concentration (MCHC), mean corpuscular volume (MCV), red blood cell count (RBC) and red blood cell volume distribution width (RDW)). Data were analyzed in a three step Genome-wide Rapid Association using the Mixed Model and Regression-Genomic Control (GRAMMAR-GC) method. A total of 62 genome-wide significant and three chromosome-wide significant SNPs associated with hematological parameters were detected in this GWAS. Seven and five SNPs were associated with HCT and HGB, respectively. These SNPs were all located within the region of 34.6-36.5 Mb on SSC7. Four SNPs within the region of 43.7-47.0 Mb and fifty-five SNPs within the region of 42.2-73.8 Mb on SSC8 showed significant association with MCH and MCV, respectively. At chromosome-wide significant level, one SNP at 29.2 Mb on SSC1 and two SNPs within the region of 26.0-26.2 Mb were found to be significantly associated with RBC and RDW, respectively. Many of the SNPs were located within previously reported QTL regions and appeared to narrow down the regions compared with previously described QTL intervals. In current research, a total of seven significant SNPs were found within six candidate genes SCUBE3, KDR, TDO, IGFBP7, ADAMTS3 and AFP. In addition, the KIT gene, which has been previously reported to relate to hematological parameters, was located within the region significantly associated with MCH and MCV and could be a candidate gene. These results of this study may lead to a better understanding of the molecular mechanisms of hematological parameters in pigs.
Keywords: genome-wide association study, porcine, hematological parameters
How to cite this article:
Luo W, Chen S, Cheng D, Wang L, Li Y, Ma X, Song X, Liu X, Li W, Liang J, Yan H, Zhao K, Wang C, Wang L, Zhang L. Genome-wide Association Study of Porcine Hematological Parameters in a Large White × Minzhu F2 Resource Population.
Int J Biol Sci
2012; 8(6):870-881. doi:10.7150/ijbs.4027. Available from
http://www.ijbs.com/v08p0870.htm