Global reach, higher impact
International Journal of Medical Sciences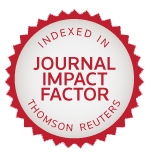 Int J Biol Sci 2013; 9(10):1089-1098. doi:10.7150/ijbs.7367
Research Paper
Genistein Promotion of Osteogenic Differentiation through BMP2/SMAD5/RUNX2 Signaling
1. Division of Gastroenterology, The First Affiliated Hospital of Sun Yat-Sen University, Guangzhou, Guangdong, 510080, China;
2. Institute of Clinical Pharmacology, Xiangya Medical College, Central South University, Changsha, Hunan, 410078, China;
3. Department of Medicine, the University of Tennessee Health Science Center, Memphis, TN, 38165, USA;
4. Department of Pharmacology, School of Pharmacy, Fudan University, Shanghai 201203, China.
* These authors contributed equally to this study

To investigate the effects of Genistein on the osteogenic related gene expression profiles during osteoblastic differentiation of human bone marrow mesenchymal stem cell (hBMSC) cultures, the hBMSCs were cultured under osteogenic differentiation medium with the addition of Genistein (10-8∼10-5 M) for 12 days. The cell proliferation was measured by BrdU incorporation, while the osteoblastic differentiation in hBMSC cultures was assessed by cellular alkaline phosphatase (ALP) activity. The cell apoptosis was determined by caspase 3/7 activation. GEArray Q series human osteogenesis gene array was used to analyze large-scale gene expression in Genistein-treated hBMSC cultures compared to the control group. Quantitative real-time RT-PCR, small interfering RNA (siRNA), and western blot analysis were used to confirm the microarray data in five representative transcripts. Genistein (10-8∼10-6 M) dose- and time-dependently increased cell proliferation and cellular ALP activity, but had no significant effect on cell apoptosis in hBMSC cultures. The 96-gene array analysis indicated that 22 genes were upregulated more than 2-fold and 7 genes were downregulated at least 1.5-fold. The expressions of bone morphogenetic proteins (BMPs), small mothers against decapentaplegic homologs (SMADs), and Runt-related transcription factor 2 (RUNX2) were concomitantly increased under Genistein treatment while insulin-like growth factor 2 and inhibitory SMADs 6 and 7 expressions were significantly decreased. The results of the real-time RT-PCR had a correlation with the results of microarray analysis and were estrogen-receptor dependent. Specific gene siRNAs knock-down further confirmed the osteogenic effects of Genistein on BMP2, SMAD5 and RUNX2 protein expression. Genistein enhanced osteogenic differentiation in cultured hBMSCs mainly through the BMP-dependent SMADs and RUNX2 signaling.
Keywords: Genistein, bone marrow mesenchymal stem cell, cDNA microarray, osteogenic differentiation
How to cite this article:
Dai J, Li Y, Zhou H, Chen J, Chen M, Xiao Z. Genistein Promotion of Osteogenic Differentiation through BMP2/SMAD5/RUNX2 Signaling.
Int J Biol Sci
2013; 9(10):1089-1098. doi:10.7150/ijbs.7367. Available from
http://www.ijbs.com/v09p1089.htm