Global reach, higher impact
International Journal of Medical Sciences
Journal of Bone and Joint Infection (JBJI)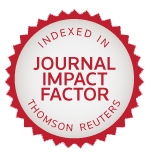 Int J Biol Sci 2014; 10(1):25-32. doi:10.7150/ijbs.6309
Research Paper
Characterization of a Novel Transgenic Mouse Tumor Model for Targeting HER2+ Cancer Stem Cells
1. Michigan Nanotechnology Institute for Medicine and Biological Sciences
2. University of Michigan Comprehensive Cancer Center, Ann Arbor, Michigan 48109, USA
3. State Key Laboratory of Oncology in Southern China and Department of Experimental Research, Sun Yat-sen University Cancer Center, Guangzhou 510060, P.R. China

HER2 is an oncogenic tumor-associated antigen overexpressed in 20-25% of breast cancers, which is associated with increased invasion, metastasis of the disease and resistance to therapy. Recent studies have further shown that HER2 can increase the population of breast cancer stem cells (BCSCs). However, there is currently no in vivo model for the study of HER2+ BCSCs. In this study, we characterized a mouse breast cancer model for HER2+ BCSCs. This was accomplished by inoculating mouse mammary tumor EO771 cells engineered with human wild-type HER2 (EO771E2) into C57BL/6 HER2 transgenic mice to test and confirm the stable human HER2 expression in the model. More importantly, we detected a subpopulation of EO771E2 cells with a high activity of aldehyde dehydrogenases (ALDHhigh). We demonstrated that the isolated ALDHhigh EO771E2 cells possessed key properties of BCSCs including enhanced tumorigenicity, generation of heterogeneous tumors and the capacity to self-renewal in vitro. In conclusion, the tumors formed in C57BL/6 HER2 transgenic mice with EO771E2 cell injection revealed stable and functional human HER2 expression. These tumors contain a subset of ALDHhigh cells which are small in number, but are enriched in cancer stem cells. This model is deemed to be useful for experiments aimed to develop novel treatments to target HER2+ BCSCs.
Keywords: HER2, breast cancer, cancer stem cells, mouse model, antitumor immunity.
How to cite this article:
Wang SH, Lu L, Fan Y, Wicha MS, Cao Z, Chang AE, Xia Jc, Baker Jr. JR, Li Q. Characterization of a Novel Transgenic Mouse Tumor Model for Targeting HER2+ Cancer Stem Cells.
Int J Biol Sci
2014; 10(1):25-32. doi:10.7150/ijbs.6309. Available from
http://www.ijbs.com/v10p0025.htm