Global reach, higher impact
International Journal of Medical Sciences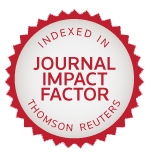 Int J Biol Sci 2014; 10(2):225-235. doi:10.7150/ijbs.6797
Research Paper
Vasa Identifies Germ Cells and Critical Stages of Oogenesis in the Asian Seabass
Department of Biological Sciences, National University of Singapore, 14 Science Drive 4, Singapore 117543.

Germ cells produce sperm and eggs for reproduction and fertility. The Asian seabass (Lates calcarifer), a protandrous marine fish, undergoes male-female sex reversal and thus offers an excellent model to study the role of germ cells in sex differentiation and sex reversal. Here we report the cloning and expression of vasa as a first germ cell marker in this organism. A 2241-bp cDNA was cloned by PCR using degenerate primers of conserved sequences and gene-specific primers. This cDNA contains a polyadenylation signal and a full open reading frame for 645 amino acid residues, which was designated as Lcvasa for the seabass vasa, as its predicted protein is homologous to Vasa proteins. The Lcvasa RNA is maternally supplied and specific to gonads in adulthood. By chromogenic and fluorescent in situ hybridization we revealed germ cell-specific Lcvasa expression in both the testis and ovary. Importantly, Lcvasa shows dynamic patterns of temporospatial expression and subcellular distribution during gametogenesis. At different stages of oogenesis, for example, Lcvasa undergoes nuclear-cytoplasmic redistribution and becomes concentrated preferentially in the Balbiani body of stage-II~III oocytes. Thus, the vasa RNA identifies both female and male germ cells in the Asian seabass, and its expression and distribution delineate critical stages of gametogenesis.
Keywords: Asian seabass, gametogenesis, gene expression, germ cell, oogenesis, sex reversal, vasa.
How to cite this article:
Xu H, Lim M, Dwarakanath M, Hong Y.
Vasa
Identifies Germ Cells and Critical Stages of Oogenesis in the Asian Seabass.
Int J Biol Sci
2014; 10(2):225-235. doi:10.7150/ijbs.6797. Available from
http://www.ijbs.com/v10p0225.htm