Global reach, higher impact
International Journal of Medical Sciences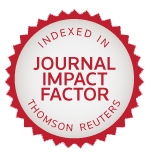 Int J Biol Sci 2014; 10(8):807-816. doi:10.7150/ijbs.9143
Research Paper
SAMD9L Inactivation Promotes Cell Proliferation via Facilitating G1-S Transition in Hepatitis B Virus-associated Hepatocellular Carcinoma
1. Key Laboratory of Systems Biomedicine (Ministry of Education) of Rui-Jin Hospital, Shanghai Jiao Tong University School of Medicine, Shanghai 200025, China
2. Shanghai-MOST Key Laboratory for Disease and Health Genomics, Chinese National Human Genome Center at Shanghai, Shanghai 201203, China
3. Shanghai Center for systems Biomedicine, Shanghai Jiao Tong University, 800 Dong Chuan Road, Shanghai 200240, China

Hepatocellular carcinoma (HCC) is a highly malignant cancer with poor prognosis, and driver genes harboring genetic lesions and/or expression dysregulation contribute to hepatocarcinogenesis. Sterile Alpha Motif Domain-containing 9-like (SAMD9L) was a novel identified mutated gene in our previous study on exome sequencing of hepatitis B virus (HBV)-associated HCC, but its expression and role in HCC remain unknown. Here, we demonstrated that SAMD9L was frequently inactivated by somatic mutations, and that its expression was deregulated in HCC patients with hepatitis B virus (HBV) infection. SAMD9L knockdown significantly promoted cell proliferation, colony formation of SK-hep-1, QGY-7701, BEL-7721 and MHCC-97H HCC cells. Furthermore, SK-hep-1 and MHCC-97H cells with stable SAMD9L knockdown exhibited enhanced tumorigenicity in athymic mice. Interestingly, SAMD9L silence facilitated G1-S transition of cell cycle progression and led to the elevated activity of Wnt/β-catenin pathway. Collectively, these findings highlight a novel tumor-suppressive role of SAMD9L inactivation by somatic mutation and decreased expression in human HBV-related HCC.
Keywords: SAMD9L, hepatocellular carcinoma, somatic mutation, cell cycle, Wnt pathway
How to cite this article:
Wang Q, Zhai YY, Dai JH, Li KY, Deng Q, Han ZG. SAMD9L Inactivation Promotes Cell Proliferation via Facilitating G1-S Transition in Hepatitis B Virus-associated Hepatocellular Carcinoma.
Int J Biol Sci
2014; 10(8):807-816. doi:10.7150/ijbs.9143. Available from
http://www.ijbs.com/v10p0807.htm