Global reach, higher impact
International Journal of Medical Sciences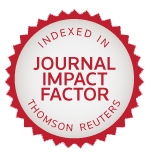 Int J Biol Sci 2015; 11(7):803-812. doi:10.7150/ijbs.11100
Research Paper
PERK-mediated Autophagy in Osteosarcoma Cells Resists ER Stress-induced Cell Apoptosis
Department of Orthopaedics, The 2nd Affiliated Hospital of Harbin Medical University, Harbin, 150001, China

Osteosarcoma is a bone cancer that develops commonly in children and adolescents. However, osteosarcoma treatments often fail by the development of chemoresistance to apoptosis, and the molecular mechanisms remain unclear. In this study, we propose that autophagy is responsible for osteosarcomatous resistance to apoptosis. We implicate PERK-mediated autophagy as a significant contributor to apoptosis resistance due to ER stress in osteosarcoma cells. By immunostainings and western blots, we identified that PERK activated osteosarcomatous autophagy via inhibiting mTORC1 pathway, thereby preventing cell apoptosis. While using RNAi, we knocked down PERK and found that autophagy was suppressed, result in osteosarcomatous apoptosis. Our results identify a novel role of PERK-mediated autophagy as a significant mechanism for osteosarcoma cell survival. These results will help to understand the mechanism of chemoresistance in osteosarcoma cells, and indicate a novel target for improving osteosarcoma therapy.
Keywords: PERK, osteosarcoma, autophagy, ER stress, mTORC1
How to cite this article:
Ji Gr, Yu Nc, Xue X, Li Zg. PERK-mediated Autophagy in Osteosarcoma Cells Resists ER Stress-induced Cell Apoptosis.
Int J Biol Sci
2015; 11(7):803-812. doi:10.7150/ijbs.11100. Available from
http://www.ijbs.com/v11p0803.htm