Global reach, higher impact
International Journal of Medical Sciences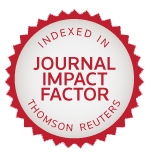 Int J Biol Sci 2017; 13(3):327-338. doi:10.7150/ijbs.17751
Research Paper
Lyophilized Powder of Catalpol and Puerarin Protected Cerebral Vessels from Ischemia by Its Anti-apoptosis on Endothelial Cells
1. College of Pharmaceutical Sciences and Chinese Medicine, Southwest University, Chongqing 400715, China
2. Institute of Chinese Medicine, Southwest University, Chongqing 400715, China
3. Chongqing Engineering Research Centre for Pharmacological Evaluation, Chongqing 400715, China
4. Faculty of Psychology, Southwest University, Chongqing, 400715, China

Catalpol and puerarin are two monomers of Rehmannia glutinosa and Lobed Kudzuvine Root, which are two herbs commonly used together in ancient prescriptions of traditional Chinese medicine for cerebral ischemia. Our previous study shows that the lyophilized powder of the two monomers improved the outcome of cerebral ischemia excellently in rodents. However, if it protects vessels from ischemia is unknown. The present research studied the protection of lyophilized powder of catalpol and puerarin (CP) on endothelial cells and the relative mechanism in vivo and in vitro. Middle cerebral artery occlusion (MCAO) rats were used to study the improvement of CP on neurological deficiency, regional cerebral blood flow (rCBF), and infarct volume. The morphology of vessels and the apoptosis of brain vascular endothelial cells (BVECs) were observed and detected by immunohistochemistry approaches. To study how CP protected primary BVECs (pBVECs) from ischemic penumbra, oxygen glucose deprivation (OGD)-damaged pBVECs were cultured in the condition of insufficient nutrition and low oxygen which recapitulate the low perfusion of ischemic penumbra. Using the cell model, the mechanism by which CP protected pBVECs was studied by shRNA and pathway inhibitors. CP at the dose of 65.4 mg/kg increased regional cerebral blood flow (rCBF), reduced infarct volume, protected vessel integrity and inhibited endothelial cell apoptosis in vivo. But it only improved rCBF, vessel integrity and BVECs apoptosis at the dose of 32.7 mg/kg. In vitro, the protection of CP on pBVECs was proved to be ERK/HIF-1a- and PI3K/AKT/mTOR/HIF-1a-dependent. This study indicates a possibility of CP being a new drug for cerebral ischemia. Besides, this research provides an alternative cell model for penumbra ECs study.
Keywords: Catalpol, Puerarin, vessel, apoptosis, cerebral ischemia, Endothelial cell
How to cite this article:
Liu Y, Tang Q, Shao S, Chen Y, Chen W, Xu X. Lyophilized Powder of Catalpol and Puerarin Protected Cerebral Vessels from Ischemia by Its Anti-apoptosis on Endothelial Cells.
Int J Biol Sci
2017; 13(3):327-338. doi:10.7150/ijbs.17751. Available from
http://www.ijbs.com/v13p0327.htm