Global reach, higher impact
International Journal of Medical Sciences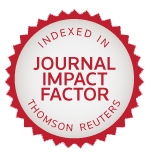 Int J Biol Sci 2017; 13(3):358-366. doi:10.7150/ijbs.16879
Research Paper
PADI4 Epigenetically Suppresses p21 Transcription and Inhibits Cell Apoptosis in Fibroblast-like Synoviocytes from Rheumatoid Arthritis Patients
1. Department of Clinical Laboratory, Shanghai East Hospital, School of Medicine, Tong Ji University, 150 Ji Mo Road, Shanghai 200120, PR China;
2. Department of Rheumatology, Guanghua Integrative Medicine Hospital, 540 Xin Hua Road, Shanghai 200052, PR China.
* Both authors contributed equally

Rheumatoid arthritis (RA) is characterized by synovial lining hyperplasia, which involves abnormal growth of fibroblast-like synoviocytes (FLSs). This study aimed to investigate the function and molecular mechanism of peptidylarginine deiminase type 4 (PADI4) in FLSs isolated from RA patients (RA-FLSs). FLSs were isolated from RA patients and transfected with small interfering RNAs (siRNAs) or PADI4 overexpression plasmid. FLSs were treated by Adriamycin (ADR) to induce apoptosis, and apoptotic cells were detected by flow cytometry. The expression of PADI4, p53 and p21 was detected by qRT-PCR and Western blot analysis. The recruitment of PADI4 and histone H3 arginine modifications to p21 promoter was measured by chromatin immunoprecipitation. The results showed that knockdown of PADI4 promoted the apoptosis of RA-FLSs and the expression of p53 and p21. Ectopic expression of PADI4 inhibited ADR-induced apoptosis of RA-FLSs, and down-regulated the expression of p53 and p21. In RA-FLSs, global H3 citrullination (CitH3) and H3 arginine 17 methylation levels were dynamically changed by PADI4 and ADR treatment. PADI4 and H3 could bind p21 promoter region to regulate p21 expression. In conclusion, PADI4 contributes to the pathogenesis of RA by protecting FLSs from apoptosis. PADI4 suppresses p21 transcription through altering histone H3 arginine modifications on p21 promoter region. Our study provides new insight into the anti-apoptotic role of PADI4 in RA development.
Keywords: PADI4, p21, histone arginine citrullination, cell apoptosis
How to cite this article:
Fan L, Zong M, Gong R, He D, Li N, Sun Ls, Ye Q, Yu S. PADI4 Epigenetically Suppresses p21 Transcription and Inhibits Cell Apoptosis in Fibroblast-like Synoviocytes from Rheumatoid Arthritis Patients.
Int J Biol Sci
2017; 13(3):358-366. doi:10.7150/ijbs.16879. Available from
http://www.ijbs.com/v13p0358.htm