Global reach, higher impact
International Journal of Medical Sciences
Journal of Bone and Joint Infection (JBJI)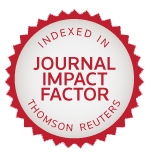 Int J Biol Sci 2017; 13(4):480-491. doi:10.7150/ijbs.18430
Research Paper
Ethyl acetate fraction of Huogu formula inhibits adipogenic differentiation of bone marrow stromal cells via the BMP and Wnt signaling pathways
1. Institute of Chinese Materia Medica, China Academy of Chinese Medical Sciences, 100700 Beijing, China.
2. Institute of Infectious Diseases, Beijing Ditan Hospital, Capital Medical University, Beijing, China
Beijing Key Laboratory of Emerging Infectious Diseases, 100015 Beijing, China.
3. Wangjing Hospital, China Academy of Chinese Medical Sciences, 100102 Beijing, China
* These authors as first authors contributed equally to this article.

Elevated adipogenesis of bone marrow stromal cells (BMSCs) is closely associated with non-traumatic osteonecrosis of femoral head (ONFH). Our previous studies have shown that Huogu (HG) formula was effective both in clinic experience and experimental ONFH. How HG impacts the differentiation of BMSCs and what is the underlying molecular mechanism remain largely unknown. Our results showed that ethyl acetate extract of HG (HGE) significantly decreased the adipocyte differentiation as determined by oil red staining, while slightly increased the ALP activity. Investigation of the molecular mechanism revealed that HGE could inhibit the mRNA and protein expression of peroxisome proliferators-activated receptor (PPAR)γ, lipoprotein lipase (LPL) and adipocyteprotein2 (AP2). Interestingly, the inhibition of adipogenic differentiation in BMSCs by HGE could be restored by DKK-1, an inhibitor of Wnts. However, Noggin (an inhibitor of BMPs) displayed an additive role with HGE in suppressing the expression of PPARγ, LPL, and AP2. Furthermore, the bone marrow fat formation, as well as the expression of Wnt3a and PPARγ, was effectively regulated by HGE in the steroid-induced ONFH rats. Our results demonstrated that HGE treatment significantly inhibited adipogenesis and slightly promoted osteogenesis of BMSCs through regulating the BMP and Wnt pathways. The findings shed lights on the molecular mechanism of HGE in the inhibition of adipogenesis and provide scientific rationale for its clinical application of HGE in the treatment of ONFH.
Keywords: Adipogenic differentiation, Osteonecrosis, Bone marrow stromal cells, Huogu Formula, Chinese medicine
This is an open access article distributed under the terms of the Creative Commons Attribution (CC BY-NC) license (https://creativecommons.org/licenses/by-nc/4.0/). See http://ivyspring.com/terms for full terms and conditions.
How to cite this article:
Kong X, Li X, Zhang C, Zhu L, Liu C, Qin Q, Liu C, Wang Q, Zhu J, Wu X, Wan H, Chen W, Lin N. Ethyl acetate fraction of Huogu formula inhibits adipogenic differentiation of bone marrow stromal cells via the BMP and Wnt signaling pathways.
Int J Biol Sci
2017; 13(4):480-491. doi:10.7150/ijbs.18430. Available from
http://www.ijbs.com/v13p0480.htm