Global reach, higher impact
International Journal of Medical Sciences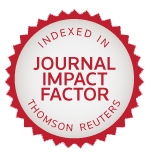 Int J Biol Sci 2017; 13(5):660-668. doi:10.7150/ijbs.19194
Research Paper
Andrographolide Inhibits Angiogenesis by Inhibiting the Mir-21-5p/TIMP3 Signaling Pathway
1. GMU-GIBH Joint School of Life Sciences, Guangzhou Medical University, Guangzhou 510000, China;
2. Vascular Biology Research Institute, School of Basic Course, Guangdong Pharmaceutical University, Guangzhou 510006, China.
* These authors contributed equally to this work.

Angiogenesis provides nutrients and oxygen to promote tumor growth and affords a channel that facilitates tumor cell entry into the circulation. Andrographolide (Andro) possess anti-tumor activity; however, its direct effect on angiogenesis still needs to be clarified. In this study, our experiments revealed that Andro significantly inhibited vascular growth in chick embryo chorioallantoic membrane (CAM) and yolk sac membrane (YSM) models. Meanwhile, tumor angiogenesis was also suppressed by Andro. Additionally, we found that cell proliferation, migration and tube formation of vascular endothelial cells was inhibited by Andro treatment in vitro. The effect was primarily mediated through inhibition of miR-21-5p expression and further targeting of TIMP3. This work provides evidence that Andro directly inhibits angiogenesis and might be an effective anti-angiogenic therapeutic drug for cancer treatment.
Keywords: Andrographolide, angiogenesis, miR-21-5p, TIMP3.
This is an open access article distributed under the terms of the Creative Commons Attribution (CC BY-NC) license (https://creativecommons.org/licenses/by-nc/4.0/). See http://ivyspring.com/terms for full terms and conditions.
How to cite this article:
Dai J, Lin Y, Duan Y, Li Z, Zhou D, Chen W, Wang L, Zhang QQ. Andrographolide Inhibits Angiogenesis by Inhibiting the Mir-21-5p/TIMP3 Signaling Pathway.
Int J Biol Sci
2017; 13(5):660-668. doi:10.7150/ijbs.19194. Available from
http://www.ijbs.com/v13p0660.htm