Global reach, higher impact
International Journal of Medical Sciences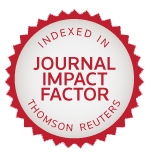 Int J Biol Sci 2017; 13(9):1163-1171. doi:10.7150/ijbs.20792
Review
Fibroblast Growth Factor Receptor 2 Signaling in Breast Cancer
Faculty of Health Sciences, University of Macau, Macau SAR, China

Fibroblast growth factor receptor 2 (FGFR2) is a membrane-spanning tyrosine kinase that mediates signaling for FGFs. Recent studies detected various point mutations of FGFR2 in multiple types of cancers, including breast cancer, lung cancer, gastric cancer, uterine cancer and ovarian cancer, yet the casual relationship between these mutations and tumorigenesis is unclear. Here we will discuss possible interactions between FGFR2 signaling and several major pathways through which the aberrantly activated FGFR2 signaling may result in breast cancer development. We will also discuss some recent developments in the discovery and application of therapies and strategies for breast cancers by inhibiting FGFR2 activities.
Keywords: Breast cancer, FGFR2, mutation, polymorphism, inhibitor.
This is an open access article distributed under the terms of the Creative Commons Attribution (CC BY-NC) license (https://creativecommons.org/licenses/by-nc/4.0/). See http://ivyspring.com/terms for full terms and conditions.
How to cite this article:
Lei H, Deng CX. Fibroblast Growth Factor Receptor 2 Signaling in Breast Cancer.
Int J Biol Sci
2017; 13(9):1163-1171. doi:10.7150/ijbs.20792. Available from
http://www.ijbs.com/v13p1163.htm