Global reach, higher impact
International Journal of Medical Sciences
Journal of Bone and Joint Infection (JBJI)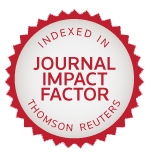 Int J Biol Sci 2007; 3(2):100-107. doi:10.7150/ijbs.3.100
Research Paper
Mouse 24p3 Protein Has an Effect on L929 Cell Viability
1. Institute of Biological Chemistry, Academia Sinica, Taipei, Taiwan
2. Institute of Biochemical Science, College of Life Science, National Taiwan University, Taipei, Taiwan.

It is well known that mouse uterine 24p3 protein, is an acute phase protein, secreted from the L929 cell line, and that it will be induced by the dexamethasone stimulation of the cell. We investigated the possible effects of 24p3 protein on the L929 cell line, by observing its morphological change, ROS increase and viability decrease, by the process of culturing in a 24p3 protein-supplemented medium. Following the L929 cells′ exposure to the 24p3 protein supplement for a period of 72 hours, S-phase cells accumulated to a significant degree, suggesting that the entry into the G2/M phase from the S phase, in the cell cycle progression, was blocked. There was a significant decrease in cell numbers and increased DNA damage within the cells in the presence of 24p3 protein within the medium for 96 hours, implying that they have undergone pathway of cell death. After 96h incubation in low concentration of 24p3 protein, the result of PI/annexin V double staining showed cell death obviously. These results suggest that 24p3 protein-induced S phase arrest in the cell cycle, would cause DNA damage, followed by cell death in the L929 cells.
Keywords: Cell death, Lipocalin, S phase arrest.
How to cite this article:
Li PT, Lee YC, Elangovan N, Chu ST. Mouse 24p3 Protein Has an Effect on L929 Cell Viability.
Int J Biol Sci
2007; 3(2):100-107. doi:10.7150/ijbs.3.100. Available from
http://www.ijbs.com/v03p0100.htm