Global reach, higher impact
International Journal of Medical Sciences
Journal of Bone and Joint Infection (JBJI)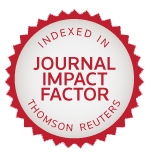 Int J Biol Sci 2007; 3(7):402-407. doi:10.7150/ijbs.3.402
Research Paper
DNA damage repair is unaffected by mimicked heterozygous levels of BRCA2 in HT-29 cells
Department of Biology, Adelphi University, Garden City, NY 11530, USA

Functional loss of both alleles of the breast cancer susceptibility gene, BRCA2, facilitates tumorigenesis. However, the direct effects of BRCA2 heterozygosity remain unclear. Here, BRCA2 heterozygosity was mimicked in HT-29 colon cells by reducing levels of BRCA2 through stable RNA interference. No difference in RAD51 subcellular localization and focus formation was observed between control and mimicked heterozygous cell lines. DNA repair ability, as measured by colony survival following mitomycin C treatment and ultraviolet radiation exposure, was also unaffected by reduced levels of BRCA2. Interestingly, the growth rate of the mimicked BRCA2 heterozygous cell line was significantly lower than that of control cells. Increased expression of p53 in the mimicked heterozygous cells was observed, perhaps in response to BRCA2 deficiency. Levels of p27 were also found to be slightly increased in cells with reduced BRCA2, perhaps contributing to the slower growth rate. Overall, these results suggest that tumors are unlikely to arise directly from BRCA2 heterozygous cells without other genetic events such as loss of the wild-type BRCA2 allele and/or loss of p53 function or other cell cycle inhibitors.
Keywords: BRCA2, heterozygosity, RNAi, DNA damage repair
How to cite this article:
Tannenbaum B, Mofunanya T, Schoenfeld AR. DNA damage repair is unaffected by mimicked heterozygous levels of BRCA2 in HT-29 cells.
Int J Biol Sci
2007; 3(7):402-407. doi:10.7150/ijbs.3.402. Available from
http://www.ijbs.com/v03p0402.htm