Global reach, higher impact
International Journal of Medical Sciences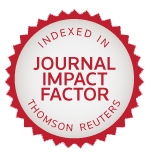 Int J Biol Sci 2007; 3(7):477-485. doi:10.7150/ijbs.3.477
Research Paper
Smad3 -signalling and Th2 cytokines in normal mouse airways and in a mouse model of asthma
1. Unit of Excellence for Immunotoxicology, Finnish Institute of Occupational Health, Helsinki, Finland
2. Department of Dermatology and Venereology, Qingdao University Medical College Hospital, P.R.China
3. Control of Hypersensitivity Diseases, Finnish Institute of Occupational Health, Helsinki, Finland
4. Skin and Allergy Hospital, Helsinki University Hospital, Helsinki, Finland
5. Team for Biological Mechanisms and Prevention of Work-related Diseases, Finnish Institute of Occupational Health, Helsinki, Finland
6. Department of Pathology, Helsinki University Central Hospital, Finland
7. Department of Pathology, Kymenlaakso Central Hospital, Finland

This study investigates the role of Smad3 signalling for the T-helper2 (Th2) cytokine homeostasis in normal lungs and in a mouse model of asthma.
We used mice deficient for Smad3, a central part of the major signal transduction pathway for TGF-β and other related cytokines, and a mouse model for allergic asthma with ovalbumin (OVA) as the antigen.
Compared to wild type mice, naive (unmanipulated) Smad3-/- mice exhibited significantly increased levels of proinflammatory cytokines and IL-4 as well as the Th2 associated transcription factor GATA-3 in the lung tissue and bronchoalveolar lavage (BAL). In the asthma model, mucin secretion and airway hyperresponsiveness (AHR) after allergen exposure was significantly increased in the Smad3-/- mice as compared to wild type (WT) mice. IL-4 levels in Smad3-/- were similar to those encountered in WT mice but IL-13 levels were decreased in the airways of OVA sensitized Smad3-/- mice compared to corresponding WT mice.
The results indicate that a lack of Smad3 dependent signalling in the normal state will lead to an increase in the GATA-3 levels and as a result of this the levels of IL-4 increase. However, the lack of Smad3 also seems to inhibit expression of some cytokines, especially IL-13. Our results also indicate that in the inflammatory state TGF-β or related cytokines functions to counterbalance the effects of IL-4 rather than to critically regulate its expression.
Keywords: Smad3, TGF-β, Asthma.
How to cite this article:
Anthoni M, Wang G, Leino MS, Lauerma AI, Alenius HT, Wolff HJ. Smad3 -signalling and Th2 cytokines in normal mouse airways and in a mouse model of asthma.
Int J Biol Sci
2007; 3(7):477-485. doi:10.7150/ijbs.3.477. Available from
http://www.ijbs.com/v03p0477.htm