Global reach, higher impact
International Journal of Medical Sciences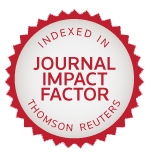 Int J Biol Sci 2008; 4(3):143-149. doi:10.7150/ijbs.4.143
Research Paper
Genetic Linkage Map of Olive Flounder, Paralichthys olivaceus
1. Biotechnology Research Institute, National Fisheries Research and Development Institute, 619-705, Busan, Republic of Korea
2. GenoMar ASA, Post Box Sentrum 1159, 0107 Oslo, Norway

Olive flounder, Paralichthys olivaceus, is an important fish species in Asia, both for fisheries and aquaculture. As the first step for better understanding the genomic structure and functional analysis, we constructed a genetic linkage map for olive flounder based on 180 microsatellites and 31 expressed sequence tag (EST)-derived markers. Twenty-four linkage groups were identified, consistent with the 24 chromosomes of this species. The total map distance was 1,001.3 cM based on Kosambi sex-average mapping, and the average inter-locus distance was 4.7 cM. Linkage between the loci was identified by an LOD score of ≥3. This linkage map may be used to map quantitative trait loci associated with important traits of the species and may assist in breeding programs.
Keywords: EST, flounder, linkage, microsatellite, Paralichthys olivaceus
How to cite this article:
Kang JH, Kim WJ, Lee WJ. Genetic Linkage Map of Olive Flounder,
Paralichthys olivaceus
.
Int J Biol Sci
2008; 4(3):143-149. doi:10.7150/ijbs.4.143. Available from
http://www.ijbs.com/v04p0143.htm