Global reach, higher impact
International Journal of Medical Sciences
Journal of Bone and Joint Infection (JBJI)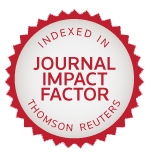 Int J Biol Sci 2009; 5(1):20-27. doi:10.7150/ijbs.5.20
Review
BRCA1, Hormone, and Tissue-Specific Tumor Suppression
Department of Molecular Medicine/Institute of Biotechnology, University of Texas Health Science Center at San Antonio, San Antonio, Texas 78245, USA

Germline mutations of BRCA1 predispose women to breast and ovarian cancers. Elucidating molecular mechanism of tissue- and gender-specific phenomena in BRCA1-related tumors is a key to our understanding of BRCA1 function in tumor suppression. This review summarizes studies in recent years on the link between BRCA1 and estrogen/progesterone signaling pathways, as well as discusses various models underscoring a triangle relationship among BRCA1, estrogen and genome instability.
Keywords: BRCA1, tumor suppression, estrogen, genome instability.
How to cite this article:
Hu Y. BRCA1, Hormone, and Tissue-Specific Tumor Suppression.
Int J Biol Sci
2009; 5(1):20-27. doi:10.7150/ijbs.5.20. Available from
http://www.ijbs.com/v05p0020.htm