Global reach, higher impact
International Journal of Medical Sciences
Journal of Bone and Joint Infection (JBJI)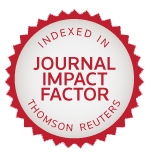 Int J Biol Sci 2009; 5(5):451-457. doi:10.7150/ijbs.5.451
Short Research Communication
Construction of a full-length cDNA Library from Chinese oak silkworm pupa and identification of a KK-42-binding protein gene in relation to pupa-diapause termination
1. College of Bioscience and Biotechnology, Shenyang Agricultural University, Shenyang 110161, China
2. Sericultural Institute of Liaoning Province, Fengcheng 118100, China
3. The Key Sericultural Laboratory of Agricultural Ministry, Southwest University, Chongqing 400716, China
4. School of Biotechnology and Food Engineering, Hefei University of Technology, Hefei 230009, China

In this study we successfully constructed a full-length cDNA library from Chinese oak silkworm, Antheraea pernyi, the most well-known wild silkworm used for silk production and insect food. Total RNA was extracted from a single fresh female pupa at the diapause stage. The titer of the library was 5 × 105 cfu/ml and the proportion of recombinant clones was approximately 95%. Expressed sequence tag (EST) analysis was used to characterize the library. A total of 175 clustered ESTs consisting of 24 contigs and 151 singlets were generated from 250 effective sequences. Of the 175 unigenes, 97 (55.4%) were known genes but only five from A. pernyi, 37 (21.2%) were known ESTs without function annotation, and 41 (23.4%) were novel ESTs. By EST sequencing, a gene coding KK-42-binding protein in A. pernyi (named as ApKK42-BP; GenBank accession no. FJ744151) was identified and characterized. Protein sequence analysis showed that ApKK42-BP was not a membrane protein but an extracellular protein with a signal peptide at position 1-18, and contained two putative conserved domains, abhydro_lipase and abhydrolase_1, suggesting it may be a member of lipase superfamily. Expression analysis based on number of ESTs showed that ApKK42-BP was an abundant gene in the period of diapause stage, suggesting it may also be involved in pupa-diapause termination.
Keywords: Chinese oak silkworm, Antheraea pernyi, cDNA library, Expressed sequence tag, KK-42-binding protein, diapause termination
How to cite this article:
Li YP, Xia RX, Wang H, Li XS, Liu YQ, Wei ZJ, Lu C, Xiang ZH. Construction of a full-length cDNA Library from Chinese oak silkworm pupa and identification of a KK-42-binding protein gene in relation to pupa-diapause termination.
Int J Biol Sci
2009; 5(5):451-457. doi:10.7150/ijbs.5.451. Available from
http://www.ijbs.com/v05p0451.htm