Global reach, higher impact
International Journal of Medical Sciences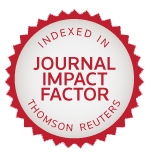 Int J Biol Sci 2009; 5(6):549-557. doi:10.7150/ijbs.5.549
Research Paper
Protective Effects of Garlic and Silymarin on NDEA-Induced Rats Hepatotoxicity
1. Departments of Cancer Biology and Pathology, National Research Institute, Cairo University, Cairo, Egypt;
2. Department of Zoology, Faculty of Science, Helwan University, Cairo, Egypt;
3. Department of Surg-Oncology T, Tulane University Medical School, New Orleans, LA, USA;
4. Department of Physiology and Hypertension, Tulane University Medical School, New Orleans, LA, USA.
* Both authors are distributed equally to this work.

Background ­— The present study was conducted to investigate the chemopreventive effects of garlic extract and silymarin on N-nitrosodiethylamine (NDEA) and carbon tetrachloride (CCl4)-induced hepatotoxicity in male albino rats. Methods and Results — Animals were pretreated with garlic, silymarin or both for one week prior to the injection of NDEA. Then animals received a single injection of NDEA followed by weekly subcutaneous injections of CCl4 for 6 weeks. Oral administration was then continued along with the injection of CCl4 for the duration of the experiment. Serum aspartate transaminase (AST), alanine transaminase (ALT), alkaline phosphatase (ALP), hepatic lipid peroxidation (LPO), superoxide dismutase (SOD), reduced glutathione (GSH), glutathione-S-transferase (GST) and glutathione reductase (GSR) were measured. Injection of NDEA induced a significant elevation in serum AST, ALT and ALP. In the liver, NDEA increased oxidative stress through the increase in LPO and decrease in SOD, and GSH-dependent enzymes. Although administration of garlic or silymarin significantly reduced the liver toxicity, combined administration was more effective in preventing the development of hepatotoxicity. Conclusion — These novel findings suggest that silymarin and garlic have a synergistic effect, and could be used as hepatoprotective agents against hepatotoxicity.
Keywords: Hepatotoxicity, NDEA, Garlic, Silymarin, liver enzymes, oxidative stress, rats.
How to cite this article:
Shaarawy SM, Tohamy AA, Elgendy SM, Elmageed ZYA, Bahnasy A, Mohamed MS, Kandil E, Matrougui K. Protective Effects of Garlic and Silymarin on NDEA-Induced Rats Hepatotoxicity.
Int J Biol Sci
2009; 5(6):549-557. doi:10.7150/ijbs.5.549. Available from
http://www.ijbs.com/v05p0549.htm