Global reach, higher impact
International Journal of Medical Sciences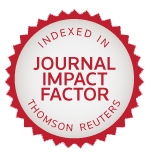 Int J Biol Sci 2009; 5(6):578-595. doi:10.7150/ijbs.5.578
Review
Fungal Bioconversion of Lignocellulosic Residues; Opportunities & Perspectives
1. Biorefining Research Initiative, Lakehead University, 955 Oliver Rd, Thunder Bay, Ontario, Canada, P7B 5E1
2. Department of Biology, Lakehead University, 955 Oliver Rd, Thunder Bay, Ontario, Canada, P7B 5E1

The development of alternative energy technology is critically important because of the rising prices of crude oil, security issues regarding the oil supply, and environmental issues such as global warming and air pollution. Bioconversion of biomass has significant advantages over other alternative energy strategies because biomass is the most abundant and also the most renewable biomaterial on our planet. Bioconversion of lignocellulosic residues is initiated primarily by microorganisms such as fungi and bacteria which are capable of degrading lignocellulolytic materials. Fungi such as Trichoderma reesei and Aspergillus niger produce large amounts of extracellular cellulolytic enzymes, whereas bacterial and a few anaerobic fungal strains mostly produce cellulolytic enzymes in a complex called cellulosome, which is associated with the cell wall. In filamentous fungi, cellulolytic enzymes including endoglucanases, cellobiohydrolases (exoglucanases) and β-glucosidases work efficiently on cellulolytic residues in a synergistic manner. In addition to cellulolytic/hemicellulolytic activities, higher fungi such as basidiomycetes (e.g. Phanerochaete chrysosporium) have unique oxidative systems which together with ligninolytic enzymes are responsible for lignocellulose degradation. This review gives an overview of different fungal lignocellulolytic enzymatic systems including extracellular and cellulosome-associated in aerobic and anaerobic fungi, respectively. In addition, oxidative lignocellulose-degradation mechanisms of higher fungi are discussed. Moreover, this paper reviews the current status of the technology for bioconversion of biomass by fungi, with focus on mutagenesis, co-culturing and heterologous gene expression attempts to improve fungal lignocellulolytic activities to create robust fungal strains.
Keywords: Biomass, Lignocellulose, Bioconversion, Fungi, Cellulases, Cellulosome
How to cite this article:
Dashtban M, Schraft H, Qin W. Fungal Bioconversion of Lignocellulosic Residues; Opportunities & Perspectives.
Int J Biol Sci
2009; 5(6):578-595. doi:10.7150/ijbs.5.578. Available from
http://www.ijbs.com/v05p0578.htm