Global reach, higher impact
International Journal of Medical Sciences
Journal of Bone and Joint Infection (JBJI)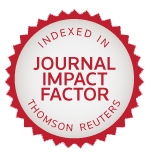 Int J Biol Sci 2009; 5(7):727-735. doi:10.7150/ijbs.5.727
Research Paper
Identification of Anoectochilus based on rDNA ITS sequences alignment and SELDI-TOF-MS
1. Institute of Medicinal Plant Development, Beijing Union Medical College/Chinese Academy of Medicinal Sciences, Beijing 100193, China;
2. Institute of Soil and Water Conservation, Chinese Academy of Sciences and Ministry of Water Resources, Yangling 712100, China;
3. Institute of Beijing Pharmacochemistry, Beijing 102205, China;
4. Central Laboratory of 306 Hospital of PLA, Beijing 100083, China;
5. Yantai Institute of Costal Zone Research, Chinese Academy of Sciences (CAS), Yantai 264003, China.

The internal transcribed spacer (ITS) sequences alignment and proteomic difference of Anoectochilus interspecies have been studied by means of ITS molecular identification and surface enhanced laser desorption ionization time of flight mass spectrography. Results showed that variety certification on Anoectochilus by ITS sequences can not determine species, and there is proteomic difference among Anoectochilus interspecies. Moreover, proteomic finger printings of five Anoectochilus species have been established for identifying species, and genetic relationships of five species within Anoectochilus have been deduced according to proteomic differences among five species.
Keywords: Anoectochilus, ITS, proteomic finger printing, SELDI
How to cite this article:
Gao C, Zhang F, Zhang J, Guo S, Shao H. Identification of
Anoectochilus
based on rDNA ITS sequences alignment and SELDI-TOF-MS.
Int J Biol Sci
2009; 5(7):727-735. doi:10.7150/ijbs.5.727. Available from
http://www.ijbs.com/v05p0727.htm