Global reach, higher impact
International Journal of Medical Sciences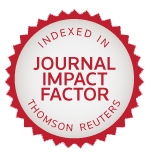 Int J Biol Sci 2010; 6(3):199-212. doi:10.7150/ijbs.6.199
Research Paper
Uncoupling oxidative/energy metabolism with low sub chronic doses of 3-nitropropionic acid or iodoacetate in vivo produces striatal cell damage
1. Unidad de Biomedicina, FES-I, Universidad Nacional Autónoma de México. Av. de los Barrios # 1, Los Reyes Iztacala, C.P. 54090, Tlalnepantla, México.
2. Instituto Nacional de Pediatría, Insurgentes Sur 3700, C.P. 04530, México, D.F.

A variety of evidence suggests that the failure of cellular metabolism is one of the underlying causes of neurodegenerative diseases. For example, the inhibition of mitochondrial function produces a pattern of cellular pathology in the striatum that resembles that seen in Huntington's disease. However, neurons can also generate ATP through the glycolytic pathway. Recent work has suggested a direct interaction between mutated huntingtin and a key enzyme in the glycolytic pathway, glyceraldehyde-3-phosphate dehydrogenase (GAPDH). Yet little work has been gone into examination of the cellular pathology that results from the inhibition of this alternative energy source. Therefore, the aim of the present study is to characterize the cellular pathology that results in the striatum of mice after treatment with a toxin (iodoacete, IOA) that compromises anaerobic metabolism. This striatal pathology is compared to that produced by a widely studied blocker of mitochondrial function (3-nitropropionic acid, 3-NP).
We found that low doses of either toxin resulted in significant pathology in the mouse striatum. Signs of apoptosis were observed in both experimental groups, although apoptosis triggered by IOA treatment was independent from caspase-3 activation. Importantly, each toxin appears to produce cellular damage through distinct mechanisms; only 3-NP generated clear evidence of oxidative stress as well as inhibition of endogenous antioxidants. Understanding the distinct pathological fingerprints of cell loss produced by blockade of oxidative and anaerobic metabolisms may give us insights into neurodegenerative diseases.
Keywords: Huntington's disease, neurotoxins, 3-NP, IOA, apoptosis, neurodegeneration, lipoperoxidation.
How to cite this article:
Rodríguez E, Rivera I, Astorga S, Mendoza E, García F, Hernández-Echeagaray E. Uncoupling oxidative/energy metabolism with low sub chronic doses of 3-nitropropionic acid or iodoacetate
in vivo
produces striatal cell damage.
Int J Biol Sci
2010; 6(3):199-212. doi:10.7150/ijbs.6.199. Available from
http://www.ijbs.com/v06p0199.htm