Global reach, higher impact
International Journal of Medical Sciences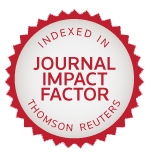 Int J Biol Sci 2010; 6(3):268-281. doi:10.7150/ijbs.6.268
Review
Notch and Wnt Signaling, Physiological Stimuli and Postnatal Myogenesis
Department of Kinesiology, Exercise Physiology Laboratory, University North Carolina - Charlotte, Charlotte, NC 28223, USA

Adult skeletal muscle stem cells, termed satellite cells are imperative to muscle regeneration. Much work has been performed on satellite cell identification and the subsequent activation of the myogenic response but the regulation of satellite cells including its activation is not well elucidated. The purpose of this review article is to synthesize what the literature reveals in regards to the current understanding of satellite cells including their contribution to muscle repair and growth following physiological stimuli. In addition, this review article will describe the recent findings on the roles of the classic developmental signaling pathways, Notch and Wnt, to the myogenic response in various muscle injury models. This purpose of this summary is to bring awareness of the impact that muscle contraction models have on the local and systemic environment of adult muscle stem cells which will be beneficial for comprehending and treatment development for muscle -associated ailments and other organ diseases.
Keywords: Notch and Wnt, muscle repair and growth, physiological stimuli
How to cite this article:
Tsivitse S. Notch and Wnt Signaling, Physiological Stimuli and Postnatal Myogenesis.
Int J Biol Sci
2010; 6(3):268-281. doi:10.7150/ijbs.6.268. Available from
http://www.ijbs.com/v06p0268.htm