Global reach, higher impact
International Journal of Medical Sciences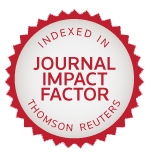 Int J Biol Sci 2010; 6(5):465-474. doi:10.7150/ijbs.6.465
Review
Skeletal Muscle Stem Cells from Animals I. Basic Cell Biology
1. Department of Animal Sciences, Washington State University, Pullman, WA 99164, USA
2. USDA-ARS, Richard B. Russell Agricultural Research Station, Athens, GA 30604, USA
3. Department of Agricultural, Food and Nutritional Science, University of Alberta, Edmonton, Alberta T6G 2P5, Canada
4. Department of Animal Science, University of Wyoming, Laramie, WY 82071, USA
5. Department of Pharmaceutical Sciences, University of Connecticut, Storrs, CT 06269, USA
6. The Coca-Cola Company, Research and Technology, Atlanta, GA 30313, USA
7. Agriculture and Agri-Food Canada Research Centre, Lethbridge T1J 4B1, Canada
8. Program in Cellular and Molecular Biosciences and Animal Sciences, Auburn University, AL 36849, USA
9. The Hartz Mountain Corporation, Secaucus, NJ 07003, USA
10. Department of Animal and Range Sciences, South Dakota State University, Brookings, SD 57007, USA
11. Department of Animal Sciences, University of Arizona, Tucson, AZ 85721, USA
12. Universidad Publica de Navarra, Campus Arrosadia, Pamplona 31006, Spain
13. Animal Sciences, Iowa State University, Ames, IA 50011, USA
14. Department of Animal Sciences, The Ohio State University/OARDC, Wooster, OH 44691, USA

Skeletal muscle stem cells from food-producing animals are of interest to agricultural life scientists seeking to develop a better understanding of the molecular regulation of lean tissue (skeletal muscle protein hypertrophy) and intramuscular fat (marbling) development. Enhanced understanding of muscle stem cell biology and function is essential for developing technologies and strategies to augment the metabolic efficiency and muscle hypertrophy of growing animals potentially leading to greater efficiency and reduced environmental impacts of animal production, while concomitantly improving product uniformity and consumer acceptance and enjoyment of muscle foods.
Keywords: Skeletal muscle stem cells, Satellite cells, Adipocytes, Adipofibroblasts, Embryogenesis, Postnatal myogenesis.
How to cite this article:
Dodson MV, Hausman GJ, Guan L, Du M, Rasmussen TP, Poulos SP, Mir P, Bergen WG, Fernyhough ME, McFarland DC, Rhoads RP, Soret B, Reecy JM, Velleman SG, Jiang Z. Skeletal Muscle Stem Cells from Animals I. Basic Cell Biology.
Int J Biol Sci
2010; 6(5):465-474. doi:10.7150/ijbs.6.465. Available from
http://www.ijbs.com/v06p0465.htm