Global reach, higher impact
International Journal of Medical Sciences
Journal of Bone and Joint Infection (JBJI)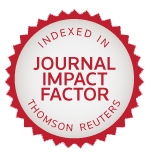 Int J Biol Sci 2010; 6(6):546-555. doi:10.7150/ijbs.6.546
Research Paper
Myocardial deletion of Smad4 using a novel α skeletal muscle actin Cre recombinase transgenic mouse causes misalignment of the cardiac outflow tract
1. BIO5 Institute, and Department of Cell Biology and Anatomy, University of Arizona, Tucson, AZ 85724, USA;
2. Department of Anatomy & Structural Biology, Brain Health and Repair Research Centre, University of Otago, New Zealand;
3. Institute of Neuroscience and Research Center for Mind, Brain and Learning, National Cheng-Chi University, Taipei 116, Taiwan;
4. National Trauma Research Institute, The Alfred Hospital and Medicine Department, Monash University, Melbourne, VIC 3004, Australia;
5. GDDB, NIDDK, National Institutes of Health, Bethesda, MD 20892, USA;
6. School of Biomedical Sciences, Queensland Brain Institute, University of Queensland, Queensland 4072. Australia.
* Equal contribution

SMAD4 acts as the converging point for TGFβ and BMP signaling in heart development. Here, we investigated the role of SMAD4 in heart development using a novel α skeletal muscle actin Cre recombinase (MuCre) transgenic mouse strain. Lineage tracing using MuCre/ROSA26LacZ reporter mice indicated strong Cre-recombinase expression in developing and adult heart and skeletal muscles. In heart development, significant MuCre expression was noted at E11.5 in the atrial, ventricular, outflow tract and atrioventricular canal myocardium, but not in the endocardial cushions. MuCre-driven conditional deletion of Smad4 in mice caused double outlet right ventricle (DORV), ventricular septal defect (VSD), impaired trabeculation and thinning of ventricular myocardium, and mid-gestational embryonic lethality. In conclusion, MuCre mice effectively delete genes in both heart and skeletal muscles, thus enabling the discovery that myocardial Smad4 deletion causes misalignment of the outflow tract and DORV.
Keywords: heart, myogenesis, transforming growth factor beta, SMAD, Marfan syndrome.
How to cite this article:
Azhar M, Wang PY, Frugier T, Koishi K, Deng C, Noakes PG, McLennan IS. Myocardial deletion of
Smad4
using a novel α skeletal muscle actin Cre recombinase transgenic mouse causes misalignment of the cardiac outflow tract.
Int J Biol Sci
2010; 6(6):546-555. doi:10.7150/ijbs.6.546. Available from
http://www.ijbs.com/v06p0546.htm