Global reach, higher impact
International Journal of Medical Sciences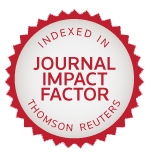 Int J Biol Sci 2010; 6(7):769-772. doi:10.7150/ijbs.6.769
Letter To Editor
The Glypican 3-Hosted Murine Mir717 Gene: Sequence Conservation, Seed Region Polymorphisms and Putative Targets
1. Department of Animal Science, University of Ljubljana, Groblje 3, SI- 1230 Domzale, Slovenia
2. National Institute of Chemistry, Hajdrihova 19, SI-1001 Ljubljana, Slovenia
3. Department of Animal Sciences, Washington State University, Pullman, Washington 99164-6351, USA
*Authors contributed equally to the work.

Mir717 (mmu-mir-717) was first reported in mouse and resides in the intron 3 of glypican 3 (Gpc3) gene. Our present study revealed that this microRNA (miRNA) gene is conserved among 26 mammalian species and harbors polymorphic sites within the mature seed region in mice. Our finding represents a rare four layer genomic overlap consisting of growth associated quantitative trait locus (QTL), body mass associated Gpc3 gene, highly conserved miRNA gene and mature miRNA seed single nucleotide polymorphism (SNP) identified in the lean mouse strain 129/Sv. Additionally, genes potentially targeted by Mir717 include 91 genes associated with obesity and related phenotypes in mammals. Our analysis provides a basis for further experiments to causally connect the identified SNP and Mir717 gene itself to obesity regulation. Furthermore, our bioinformatics analysis now enables functional annotation of Mir717 orthologs in other species, thus determining the effect of its target genes on fat-related traits.
Keywords: Obesity, glypican 3 (Gpc3) gene, microRNA (miRNA), Mir717 (mmu-miR-717), comparative genomics.
How to cite this article:
Kunej T, Jevsinek Skok D, Horvat S, Dovc P, Jiang Z. The
Glypican
3-Hosted Murine
Mir717
Gene: Sequence Conservation, Seed Region Polymorphisms and Putative Targets.
Int J Biol Sci
2010; 6(7):769-772. doi:10.7150/ijbs.6.769. Available from
http://www.ijbs.com/v06p0769.htm